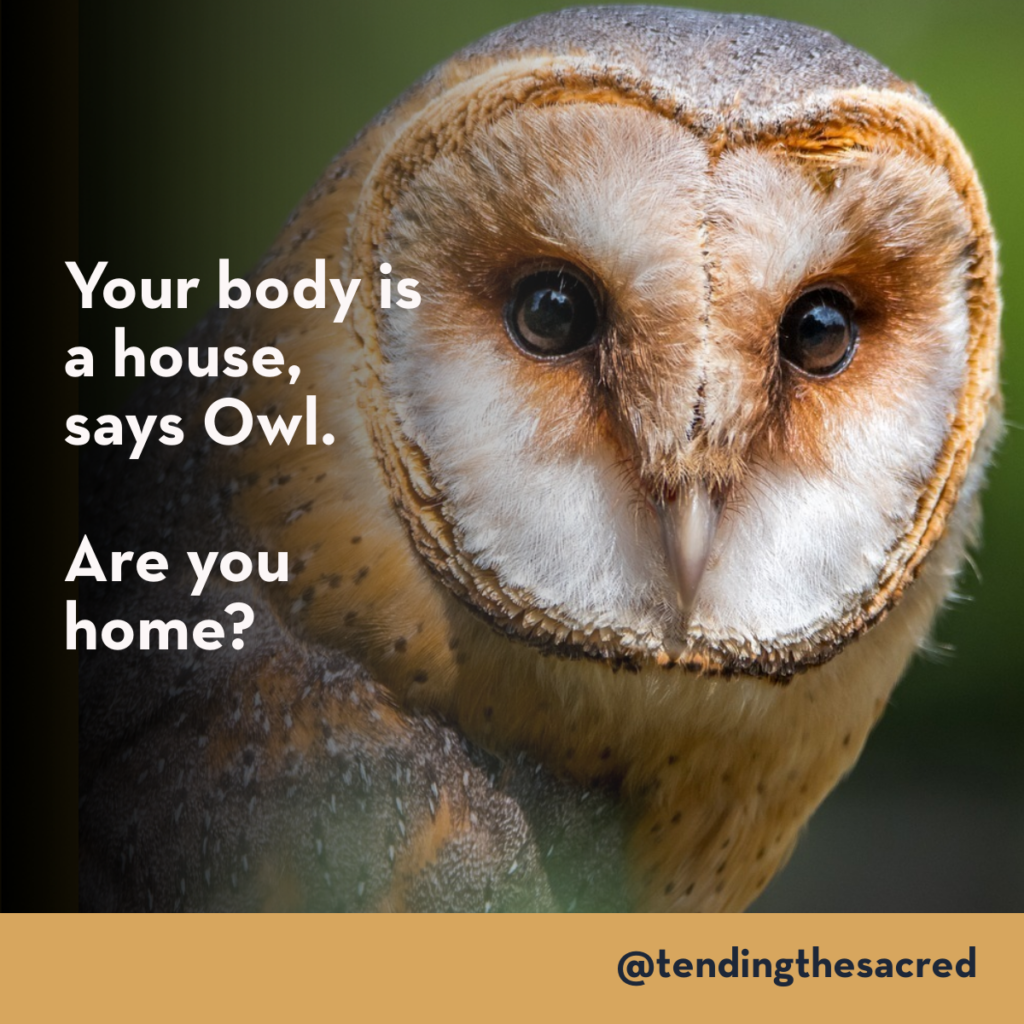 With Embodiment, Boundaries & the Ancestors starting in just under two weeks, three questions have been on my mind:
what helps us fully inhabit our bodies (the first step to setting boundaries)?
what interferes with our ability to fully inhabit our bodies? and…
why is fully inhabiting our bodies (or embodiment) so important?
Today, I'd like to offer an analogy that speaks to the third question. The analogy of our bodies as houses.
Your body is a house.
If your body is a house, what happens if you are not fully inhabiting it? If you are not home?
Maybe dust accumulates, maybe bills pile up, perhaps the water is turned off and the house slowly, over time, begins to fall apart. Or, perhaps, someone else notices the house is vacant and decides to move in, to inhabit the house in your absence.
When we consider this analogy, it becomes pretty obvious WHY embodiment is so important.
For instance, if we aren't home in our houses, we are unable to complete general maintenance (pay the bills) or address more acute issues (argh! The roof is leaking!) as they arise.
Further, if we are not home, we are unable to decide who gets to be in our space. We aren't there to welcome in friends who love and support us. Conversely, if we aren't home, we are unable to say 'hey, this is my house; you aren't welcome here; you need to leave' when needed.
To return to our bodies…
If we aren't home in our bodies, we generally aren't so good at general maintenance there either.
However, when we ARE home in our bodies getting adequate rest, eating well, doing our spiritual practices, exercising in a way that feels good all happen with a bit more ease and naturalness. Also, when we are home, we are going to be more effective at addressing acute issues as they arise (noticing when we are getting sick, getting help when in physical or emotional pain, etc).
How being home in our bodies relates to boundaries.
When we are inhabiting our bodies, it becomes easier to discern whether others are having a beneficial or detrimental influence in our lives. It is easier to make this discernment because we are able to feel the effect others have on our bodies and lives.
From there, setting appropriate boundaries with detrimental influences in our lives becomes possible with more much grace and ease.
Extending the house analogy:
This house analogy can be extended to the other two questions I posed at the beginning as well:
What helps or interferes with our ability to inhabit our bodies/homes?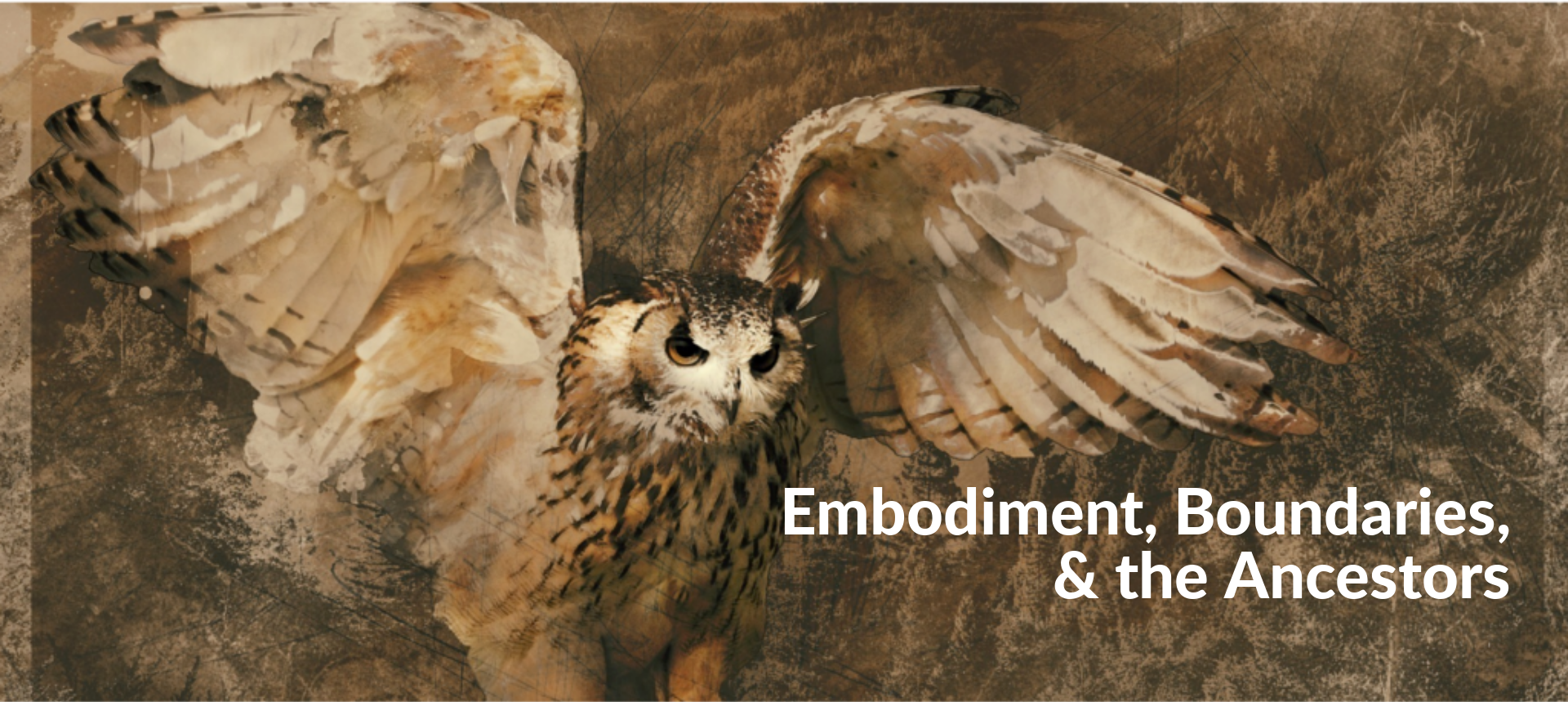 We'll be diving deeper into all of this including how the house analogy relates to these two questions in the upcoming Embodiment, Boundaries, & the Ancestors 2-week foundational intensive.
If you are considering joining the course but are unsure whether it is a fit for you, reach out! I can answer your questions via email or we can set up a time to meet by phone.
Finally, let's return to the house analogy for another moment.
Here are some reflection questions for you. 🙂
What pulls you out of your house? ie: loud noises, a neighbor's drama, someone entering your yard…
What causes you to get really small and hide in your house? ie: conflict, loud noises, a stranger at the door…
What evokes a reaction of needing to defend your house? ie: cars driving by too fast, neighbors yelling, cat pooping in your yard…
Now, re-ask yourself the same questions but substitute 'body' for 'house'. Let me know how this process goes for you! I'd love to hear. <3
much love,
Larisa
ps. Thank you to all of you who have already registered. I'm so very excited to go on this journey with you!