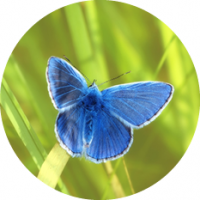 The gathering/workshop was very well crafted, well paced, and the container so beautiful and safe. The sister energy between Maris and Larisa was so precious, and felt like it just lined the container with rose petals and sparklies. The work was powerful, and I'm so very grateful that this space to heal fundamentalism exists in the world. So needed!
It had not occurred to me to call in the Christian powers as affinity spirits and psychopomps during ancestral repair work before this gathering.
Their help has been profound for my own healing and that of my clients, especially around the many ways the Church has caused troubles on the lines, as well as female lines struggling with stepping into their power. What a revelation!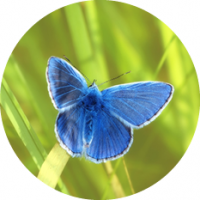 I'm so glad I decided to take this weekend intensive. Maris and Larisa, I enjoyed your camaraderie and delight in each other's presence. Thank you so much!
The container created by Maris and Larisa was safe and emotionally supportive for diving into this vulnerable healing work. Each participant had space to be heard and explore what came up.
I really felt safe and held by the group. The resourcing drop ins each day anchored by the singing was particularly necessary to sustain three days of ceremony.
I really enjoyed meeting each powerful compassionate christian ally and we've been still working together.
I learned I don't have as much baggage probably from not growing up in the church as did all of my close relatives. I have always been haunted by the violation of my people by priests yet this hurt I can see reframed as disconnection, longing for spirit, giving away their power to the church. This cycle of abuse stops with me. I feel the need to reclaim my sovereignty and power in my own body.
This healing transmission has been profound and continues. Ps. Next time can we be together in person?!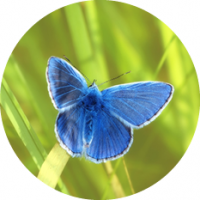 The length of the retreat was perfect. And, there were enough breaks, of varying lengths, that allowed - even encouraged - me to take care of myself;
I loved the encouragement to continually work with our energetic boundaries - this is something I continue to need to remember, and this was very helpful;
Beginning each section with Sacred Song was wonderful - grounding, elevating, joyous, connective;
The interplay of being given info re: each of the Christian Powers, then having "drop-in" time, and then having time to process in break out groups was powerful and very helpful.
The two of you were an excellent team - you had overlapping skills and interests, but also had areas of experience that were unique. These all blended to make for a very dynamic and authentic teaching/learning experience.
Having the "drop in's" follow a similar pattern of energetic preparation and engagement gave grounded cadence to the practices - which helped reinforce a nurturing familiarity with it all.
I LOVED the closing ritual - I often pray for extended periods of time, but have never done it in a group...it was so powerful. Thank you for this.
The size of the class was perfect - enough to give diversity, but small enough to be intimate. And each participant was so thoughtful, reflective and kind. I really enjoyed meeting them all.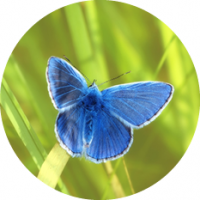 The workshop was so insightful, and empowering. Having visual images to look at really brought this work to life. Thank you
for holding a safe space to explore.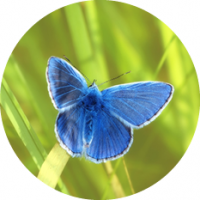 "I went to this a few weeks ago! It was AMAZING! So compelling, encouraging and thought provoking. I highly recommend! (Even for those of us who don't think of ourselves as very witchy.)"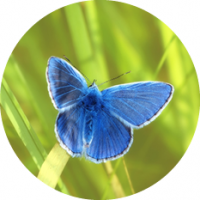 "You have a light but tenacious touch in wrestling with the legacy of fundamentalism."
It's been transformational in all the best senses of the word. You have a light but tenacious touch in wrestling with the legacy of fundamentalism, and you have the most amazing ability to bring people together.
One thing that stood out, that culminated in the last week, is realizing how I already know what my highest gifts are and that I already know how it feels when I am using them to their highest ability. So, that was wonderful and clarifying. It's also been really great to see how everyone's experiences have commonalities and differences and how that contributes to a feeling of spaciousness. It is really nice to be with other people who know what it is like to experience fundamentalism in a similar way.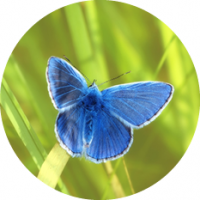 "My heart overflows with gratefulness"
Dearest Larisa, I cannot possibly describe the transformative power of being in circle with you and the courageous ones who share the space and the journey. Your gifts are so bright, and your loving presence is not afraid to welcome healing pathways where only ashes and reactivity could be found for many generations. You embody pure love and generosity, bringing healing magic that is gentle and kind. My heart overflows with gratefulness.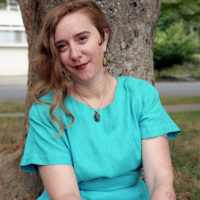 "I'm part of a wider web of people supporting me."
So much has changed in the past six months. Moved my residence, office, stopped seeing a therapist I'd been seeing for the past two years…
It was a very big deal to start doing this work in the middle of a pandemic.
What has been really helpful is knowing that I'm part of a bigger web of people that are supporting me and knowing that I can keep going, it is going to get better, it is all connected and this will bring them relief and myself as well.
Also, I have been reaching out to my ancestors a lot when I go to sleep because I grind my teeth and have been asking them to help me process whatever I need to process during the day so I don't need to process it at night. And that seems to be helping which is really nice!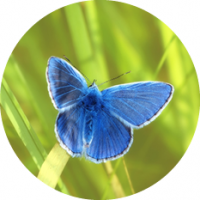 "Not feeling alone on this journey… has been a bigger part of the healing than I realized."
Being held in a space with everybody here who has their own story about how fundamentalism has affected them and just being together and not feeling alone on that journey or 'well, this happened to me but it doesn't happen to most people' has been a bigger part of the healing than I realized. When I think about that part of it it is really astonishing because there is suddenly so much more space around it… 'oh wow, this isn't in a tiny container, this is in a  big container' and that changes it.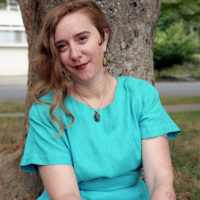 "It feels so foundational… To have a safe place to talk about these things."
This is the first group of people I've found who have similar beliefs to me. I live in the world of psychology that is very western and shitty in many ways and then I have my beliefs that would lead some to want me to go to a mental hospital. It is so good to have people who I can be myself with.
This whole experience of feeling the presence of my ancestors or showing something to them or calling on them or recognizing that this guide is stepping forward right now… you are the only people I can talk to about this, who know about this and know that it is important. It feels so foundational... To have a safe place to talk about these things.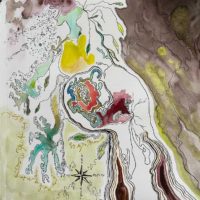 "Now I can just rest, I can just rest inside of myself"
I've had my eyes opened around the extreme white western theology I've been embedded within my whole life, and have had a huge layer of ignorance pulled off- thinking that is just how it is.
A big realization is around how much of the rest of the world is immersed in the understanding of ancestors and animism. It's like living in a whole different world, and waking up to the reality of 'ok, I'm a piece of this but…'
It's been a meaningful piece of a profound identity shift for me… Now I know I can just rest, I can just rest inside of myself and not have to follow this mythology of the individual, and leadership, and all this bullshit I've been fed my whole life around white supremacy and white supremacist mythology. And it feels comforting to be surrounded and in community with like-minded others.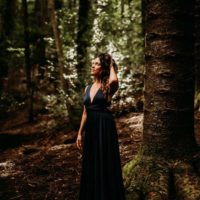 "I'm always connected."
I'm noticing this theme of 'I'm always connected.'
Abandonment has been such a big theme for me, and I now understand that even when I'm not in familiar places or around trustworthy people, that I'm still always connected. I know now that I have the capacity to reach out and ask for help. I have the capacity to command this with my voice, intention, actions, with my prayers, wth my rituals.
There is this new space where I feel like I can be more forward and daring with my life knowing there is this unconditional web that is holding me and that both my gifts and my struggles, on some level, are personal to me and on another level, they aren't personal to me at all. There is a buoyancy and resilience that has come with embodying that knowledge over these past months.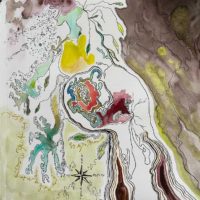 "Thank you… for being a leader who allows people's brilliance to shine."
Thank you for holding this months-long ritual for us. I'm really appreciative. I appreciate so many things about you. Right now I'm really appreciating the power you have in terms of bringing so many brilliant people together... the right people. I appreciate the leadership you bring, in allowing people's brilliance to shine - that feels exceptional to me. I appreciate being in a space with such health. I feel rich healing in this circle and that has been incredible.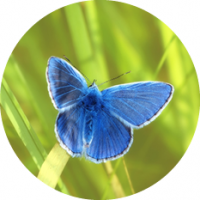 "I can do this too."
Just being a part of your container, Larisa, and seeing you and how you are and how you share your magic in such a natural, authentic way has given me this knowing that I can do this too. Not because I'm special but because it's totally possible and it's here and it's just in the fabric of life, of existence, of connection. It's not some separate thing.
I've loved your transparency throughout this whole process and getting to see your own creative ancestral connection weaving into problem solving.
Being through this whole experience with you has helped me solidify in myself that there is this way that things can be done that isn't typical and that is very grounded but also deeply deeply connected to the unseen and guided by that and also really here and present and grounded. Thank you.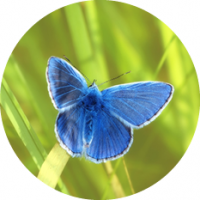 "You create a profoundly safe space."
You create a profoundly safe space. I've experienced some of that in other groups but not as deeply with any other leaders as with you. Thank you for that.
I love how you lead the group with that invocation/prayer and the reminder to bring everybody to the circle and then to ask everyone who doesn't belong there to step away.
How you've modeled that has helped me to say 'wait a second, something is in my circle that doesn't need to be here right now'. I am now able to clear my space and really inhabit that space in a different way and to find some of my own power in those ways.
Then, the clearing of some really deeply deeply wounded places in my family that have been triggered again and again and I'm finally feeling at peace with some of that. So, thank you.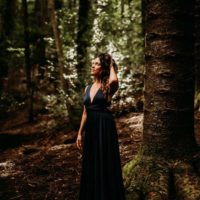 "Now, I feel wildly confident in my decision to choose spiritual entrepreneurship."
"Practicing ritual in community with regularity and a container with deep integrity is powerful.
When I first entered the Witchy Healer Wisdom School I was struggling with feeling safe to choose an alternative career path to graduate school. I was struggling with shame around my sensuality and my lack of boundaries with other people.
Now, I feel wildly confident in my decision to choose spiritual entrepreneurship, and am not deterred by setbacks. I have full trust that it will unfold in the perfect time as I listen for guidance. I feel confident in my ability to drop into connection with the realms beyond, no matter what the current energetic weather is inside my body or outside in the world. I know how to use my voice or my intention placed in my throat area to command energy within & around me, and feel confident in my absolute ability to use this power to hold healthy boundaries with both the seen & the unseen.
I think Larisa's greatest gifts are her ability to truly listen to what other people are saying, beyond just their words. She listens with her heart and without judgement and this allows people to unfold in their process organically."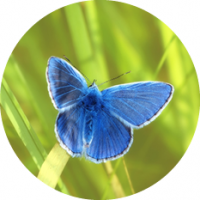 The work with Larisa is always deep, layered and full of integrity.
I am weaving her practices into my daily life now out of necessity as much as anything else. I have had direct personal experiences of working with my guides to help clear issues out of my auric field/my space before but I didn't really take my own approach seriously. The seriousness with which Larisa takes her work really made me stand up and take notice and commit to this practice more seriously and with an added benefit of slowing my own way of working down. Again, something I have needed to do but not really felt willing or ready up until now.
Larisa is a clear, soothing presence and ally to have on your side teaching and sharing her tools with us. If you have poor boundaries or are aware that you are an empath or a hyper-sensitive person then this work may well be just what you are looking for. Heartily recommended.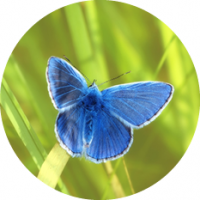 "So far, I've journeyed through two Ambling Sessions with Larisa. I found these offerings to be very beneficial during a particular phase of my ancestral lineage repair work, along with additional forgiveness-and-releasing/Shadow Work themes in my personal journey. Larisa's ability to hold embodied, sacred, safe space, along with 'hearing the Earth' in the background of her environment, was an extremely meaningful process for me. I felt heard, held and seen in our ambling containers, through which I was able to witness the ancestralization of one of my family lineages; I was able to finally feel safe enough to cultivate a relationship with my well ancestors, a relationship that I initially felt wasn't possible in this lifetime.
As I was already in a formal structure of learning and ritual, the Ambling Sessions were an ideal choice for auxiliary support--it was as if Larisa were my 'ancestral coach,' cheering me on, inviting me at any moment to honor my intuition to cry, laugh, sit with ... allow. I've also had a recent opportunity to join one of her online, ritual offerings (Spring Equinox), which was a beautiful opportunity to be in a virtual, Earth-and-ancestral honoring community. I am truly grateful for my work with Larisa, thus far!"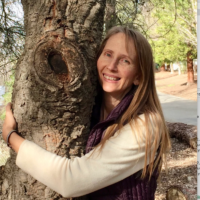 As a practitioner who holds space for other people, and as a sensitive and emotional person myself, I feel I can always use more sturdy and dependable boundaries.
As a community song leader, and as a person who has at times been overly intellectual and dissociative as a way to handle old traumas, I am keenly interested in embodiment.
I knew that Larisa would have a unique and tender way of putting these topics together with Ancestral support that I wanted to experience. I was right, and the techniques I learned and support I cultivated in this class have become more or less daily companions for me, as well as go-to processes I use with clients.
What I didn't know was how powerful Larisa's ability is in tending a non-local container. I felt an astonishing amount of support while I was in her online class, and my visions and journeys under her guidance were utterly palpable and unforgettable.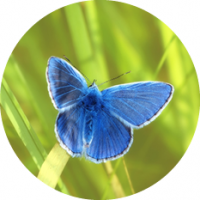 You embody what you're teaching so thoroughly that the time spent with you is incredibly potent. You're also extremely compassionate and encouraging. No matter what a participant was experiencing, you created space for that experience and helped the person be more compassionate with themselves. Made the class overall feel like a safe, accepting space with is important when the material puts me in a vulnerable place.
Love working with you and I love your work. Amazing how radical addressing my struggles with compassion, kindness, and witnessing is. How something as simple as witnessing what's going on in my body opens a door to so much healing. Thank you.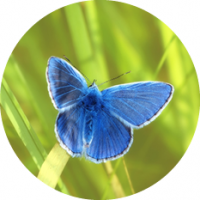 I have in the past few years become more aware of ancestral work and discovering my own ancestral issues.
I have been searching for peace for half a lifetime, Larisa's story so resonates with me, and I really get that all of what has gone before is too much for little incarnate me! I was told previously that I could give back to the ancestors what was there's but I didn't know how to do that and how to recognise what was theirs, and had a lot of confusion around this; I am clearer now.
I so appreciated Larisa's clarity and ease of explanation of some difficult stuff, her presence (even over the internet) and apparent calm and holding, her thorough grasp of this subject, and her generosity in sharing her knowledge, experience and resources.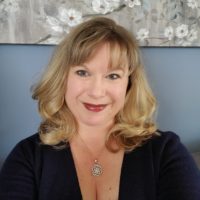 I learned a lot about myself - what I was doing well, what I was not, how I could improve, mostly around being in my body. Boundaries has been an issue for me for years and many of my friends and clients. Working with the ancestors in this way is new for me and so helpful. The class was short enough to not get too behind with interesting, short lessons to make participation easeful.
Larisa has a beautiful calm energy. This energy radiates from her website, her emails, her presence in the class.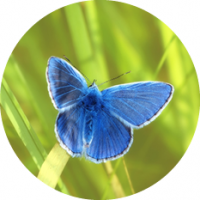 I was very impressed with how clear everything was in the course. The communication, the timings, next steps, the tasks. The way Larisa created the space and held it was amazing.
Connecting with the ancestors, especially the first time I experienced the well and not so well ones, was a powerful experience.
And then I think it was the last day we met, when we asked for some guidance about boundaries, the guidance was very clear and unexpected!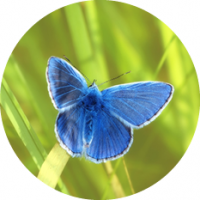 I understood that my main issue with boundaries is that I never was modeled them as I should've been and I grieved that a lot. Also, I allowed myself to feel at ease with a male ancestral presence, something that at the beginning of the course sounded ultra scary. I also had the experience of calling my power back to me; it felt really.... real (haha).
I loved the course. The delivery was amazing, I loved the accountability of the live calls, it really made a difference in the effort I put into actually going through the exercises (vs just signing up and trying to find a time "later" aka never).
I don't know what I'd change about the course. I really think it was one of the best I've taken. It was simple, to the point, and useful.
I'm really thankful I got to participate in this, thank you so much for everything! You are one of the best facilitators out there, you really are!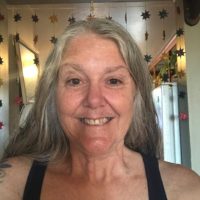 The healing has begun. I see the common thread to my experiences as a clear connection with my well ancestors and embodiment work. I started out a questionnaire with "I didn't know I had no boundaries. Now I do and I am feeling more relaxed. I know how to soothe and comfort the tears the begin to grow in my throat. I feel safer. When I don't feel safe,I can imagine a protective membrane around my body. This gives me time to turn away from the 'overwhelm' before I got sucked in and sit in a sense of introspection and next moves. Very practical."
Thank you, this class was monumental. I felt nurtured. The meditations and audio lessons in between class time were genius. They helped me feel connected to the class and offered me a way to move into the next step.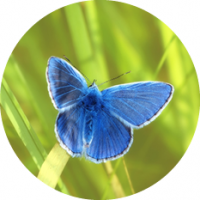 I am so grateful to have found such a wise, nurturing and intuitive guide in Larisa to help me move to a different level with my emotional issues. She gives such a richness and depth so that in addition to understanding what I want to change, I feel like I now have tools to actually embody those changes and to put me on a path towards wholeness.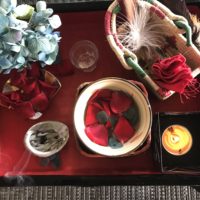 Thank you so much for today.  Wow!  It was very powerful for me.
The whole situation was amazing!! When I signed up for this virtual ritual I did not know how I'd do it as I am living with my friends. Everyone was out that day and even the flower petals were provided from their garden. So beautiful!
Water Spirit is SO special for me and that really came through during this ritual.  Balance and buoyant support.  I felt drawn to salt rather than honey, and I knew not why.  In ritual I understood that Salt Water supported my life when there were no adults there to see me through as a child.  Such beauty!  And salt provided my sweetness.
My dear friend in Japan died a few days ago.  There were prayers on flower petals for her journey too.  So much richness.
I could go on and on, instead I will say thank you.
Great love.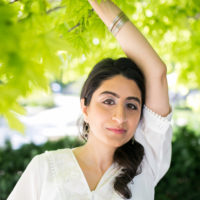 Thanks for witnessing Larisa,
feeling blessed to be in this online community
enjoying the soft format of the circles
this is a nourishing small container i was much in need of :)
what i love most is that your circle is a Monthly Circle
which allows plenty of time for integration, reflection
and personal exploration before immersing in further work...
that is one aspect that overwhelms me in common weekly intensive courses
for example: the weekly ancestral medicine course with Daniel,
though i enjoyed the format and structure very much
i found it too fast paced because of the weekly format...
it felt overwhelming to balance with general life stuff
I love the point-form notes you provide and include with each RePlay
...it helps to keep record of the threads of connection and progress!!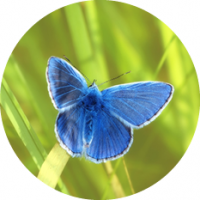 For folks who may not have access to an in-person ritual this (virtual ritual) is a very good option. I appreciate Larisa's positive regard for all and her ability to have language at her finger tips to keep a wider perspective open. The timber of her voice is calming, soothing, and encouraging.
Additionally, thanks to my ongoing work with Larisa I now know there is hope. My ancestors are real and very important in my life. Further, I understand that it is a process to break down the barriers in my body from so many generations of ignoring them. Larisa always has a next step and I so appreciate her diligence, loveliness, and ingenuity.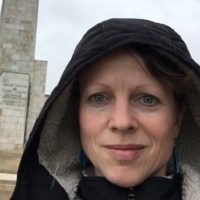 You offer an incredible safe space. I actually know no other person who does this in this deep way. I feel welcomed with all I am without any pressure from your side. This means a lot. You are fantastic. Much love to you x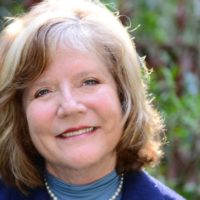 In May of 2017 I was not only able to find my grandfather's unmarked grave outside of Copenhagen, Denmark, but also the forest of my heritage.  I learned that my ancestors had a history in that forest that went back to the neolithic times.
I needed to know more.  I needed to reach out to my ancestors and to find a deep connection.  Larisa was the person who was there to bring me to a place of knowing of my ancestral connections.  I now have a special section in my home with pictures and artifacts (including a dried rose from the grave and a rock from the forest) so that I can feel my roots go deep and strong.  That is what Larisa does; she guides you gently and powerfully so that you attune to your own heritage.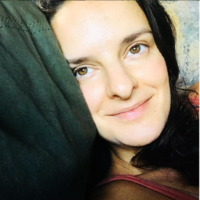 From D A R K N E S S T O L I G H T -- this past year was rough and tumble filled with terrifying and challenging situations. At the time I couldn't imagine there was anything good about this difficult time. But now I see...
The beauty in this was that it sent me running into the arms of angelic ancestral healing guide, Larisa Noonan. I had begun ancestral healing work with Daniel Foor, but I was gripped by fear of other dimensions in light of the above and needed serious help going back "in".
And so with my hand interlaced tightly in Larisa's, my journey continued. She ushered me through fear and guided me straight to my own power to establish a clear protective energetic ring. And then Larisa and I returned to finding my ancestral guides, who arrived with softness, support and reassurance of my path along with the healing of my blood lines.
I've come to intuit flower and herb medicines and light healing treatments. And I've come to know ancient guides, one of which is kindly showing me ocean and land healing modalities. I feel an expansiveness that has me full of joyful purpose amidst the sheer abundance of light bestowed me.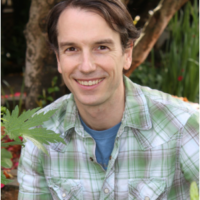 "This idea of consciously creating boundaries has been one of the most useful things I've worked on. It's been profoundly helpful in being a parent to three really crazy boys. Sometimes recognizing that trying to tease out what's what in a dynamic with multiple kids is confusing as in 'what just happened? What is the boundary here?' I'm recognizing that I have to step in as the dad and create the boundary and stick to it and draw a really firm set of boundaries. It's been honestly remarkable for me to step into that foreign skillset. It's been awesome. So I'm really grateful for that and I'm starting to see how it translates more into the ancestral work that we are doing as well."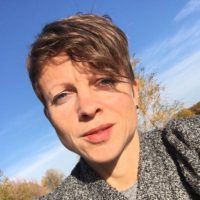 Larisa created a safe space for me to dive into the relationship with my ancestors. She laid the foundation by offering a solid understanding to engage in this relationship and she embodied the simpleness and the truth of this natural communion so wonderfully.
I'm very grateful that our paths have crossed. What for me personally was very important is that we did not just work in the spiritual realm we started and even in between the exercises we anchored in the body. That's what makes it a real human experience.
If you are looking for a safe, real and tangible approach to transform your past into a brighter future I absolutely recommend working with Larisa!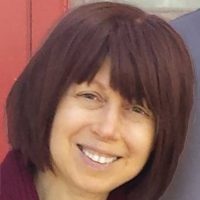 You're a very powerful healer Larisa. Thank you for creating such a strong, loving container for me to work in. It's amazing how much better I feel being able to explore these issues with you. I didn't expect to receive so many good things so quickly. I feel much safer AND I feel more courage.
Previously I saw spiritual practice as time spent away from what I wanted to do. Now I understand I get better results when I'm coming from a place that is connected to Spirit and to my Ancestors.
I move through the world with an open heart, with a lot more love. I find it really easy to talk to people now because that's the place I'm coming from. I just seem to be in a place of appreciation all the time. Even when others are doing things that aren't right for me - I can still appreciate that it is right for them and this feels really good.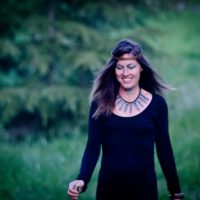 Larisa's gifts, I feel, are precisely the salve needed in this culture at this time. She holds a great deal of power with such gentleness. She is very grounded, rooted, present. She works with a great deal of compassion and empathy. A sweetness comes through her work, which is so soothing.
Larisa is very connected spiritually and also is able to translate that through in very practical ways. She is able to hold space in sessions, making way for a person's gifts to flourish. She's an extraordinary listener. I highly recommend Larisa. Working with Larisa brings about growth, healing, an increase of self love. Her medicine, I believe, is made of love.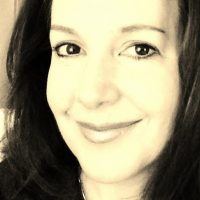 Your healing sessions are unique.
Primarily, I appreciate your truly holistic approach. The word "holistic" is thrown around a lot in the healing profession, but your work truly embodies it in the sense that you look at the whole picture, on each level: physical, emotional, mental, spiritual.
When you check in with me at the beginning of each session, I feel that you are deeply listening to what is up for me on each of those levels, and that you apply what you have heard directly to the work you do with me during the session.
I also appreciate your kind, compassionate nature. And, you have a breadth of knowledge in spiritual matters as well as physical that I admire.
After a session I feel calm, centered, and reconnected to my body.
The suggestions you offer for "homework" or things to do between sessions are always helpful and practical.
Since we have been working together — a year and a half now — I have come to some pivotal insights about my connection to my body and Spirit that have helped me to move through significant blocks in my own healing and issues with chronic pain.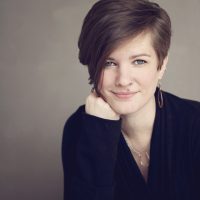 When I first worked with Larisa I was clouded with confusion. I was not sure what to expect, as I had never worked with a method like this before, and the results were incredibly useful. The process was fun, powerful, and unique.
I received important guidance and experienced immediate shifts in my life and work and highly recommend Larisa's powerful work to women looking for clarity in any area of life.
What makes her different than others is that she has a deep presence that is very comforting. I can feel that she is listening deeply. When I am around her, I don't feel the need to create small talk, I know I can simply speak my truth in that moment and it will be met. Plus, I really trust that she is tuned into nature and Spirit in a deep way and that is comforting as well.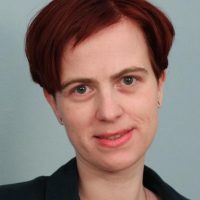 I was blown away at the depth of healing that I experienced in the water ritual.
There is a fullness and naturalness to the experience that felt like how we are meant to heal–in nature, in a group, in connection with Spirit.
The biggest part for me understanding and experiencing myself as deeply, fully, inseparably, obviously connected and part of a larger whole. This brought a lot of relief from the isolated experience of my own pain.
That ritual launched me on a 6-month journey to reclaiming many lost pieces of myself. It was truly powerful.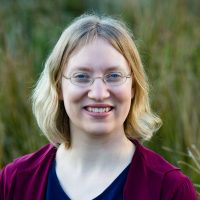 Larisa has a special skill and talent for teaching. She leads in a way that allows her students to contemplate their own process without feeling rushed or caught in someone else's agenda.
She holds space for her students to explore all that is there for them, offering permission with her presence, having the wisdom to know that nothing more is needed.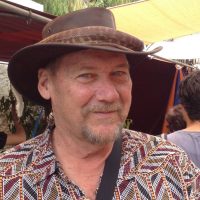 Owl Eyes recently came to my rescue. I may have mentioned that changes in management have made my job increasingly stressful and unrewarding. I was stuck with the notion that I had to stick it out till the end. Somehow it occurred to me to expand my vision (one of the problems with stress is that it constricts the vision). A whole landscape of options opened up.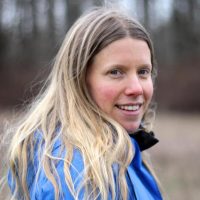 Thank you! It makes perfect sense. I love that I need to find the decision from ________. That's awesome.
Thank you so much for such wonderful work. I really am going to work with the information that surfaced.
I also want to let you know how much I appreciate how you work with nature, ceremony and Spirit. I like that you are unique in your work and follow your own guidance around working with yourself and others.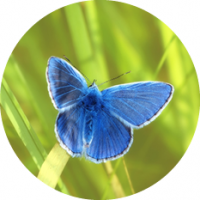 Over the past year my issues with depression and anxiety have gone from floods to an occasional sprinkle every now and then, thanks in large part to the work I've done with Larisa.
I can tell you firsthand that my commitment to my emotional well-being (despite costing time and money I thought I didn't have) has been an investment that has paid off tenfold for my business.
Plus, I now feel so much more stable and grounded (rather than like a light breeze could knock me down).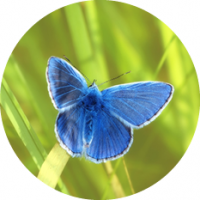 I just wanted you to know that I so appreciate that I got the opportunity to receive work from you for the time I did, because it helped me so much. You have been the most satisfying healing connection I've found in Portland. So I just wanted to say thank you and... just know that I am so grateful for you.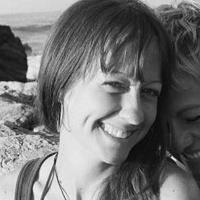 Whatever needed to shift, did. Everything is moving and I keep getting things from my ancestors... My mom just gave me a blanket my great grandmother made and one my grandmother made...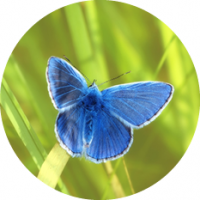 Thank you so much for taking all that time to talk to me about my ancestors and how to relate with them! It was all so powerful!
I've been feeling like I'd hit a plateau lately and was wanting something to move me forward. I got it yesterday with you.
It took me awhile to get to sleep. I 'felt' my ancestors all around…  ones I know and most that I don't. I do feel tired today but feel much more peaceful inside knowing what direction to take. Thank you.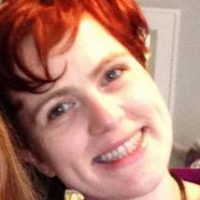 So many of the issues I have are around boundaries and feeling like I have the right to be me. That I can be all of me, that me as I am is enough, that my choices and preferences and needs are valid.
It was really helpful to put some space between myself and the ancestral energies so I can exist as a separate entity. It's the difference between having a conscious relationship with each of them on my terms vs being pulled apart by all their various dysfunctions.
Also, it relieves me of the task of trying to find the roots of these things in my own psyche, a search that was getting to be less and less fruitful. Finally, it was interesting to focus on the energetic feeling of them rather than just the stories I know of them, because the stories could only give me a kind of intellectual understanding but not the visceral feeling I had through this work.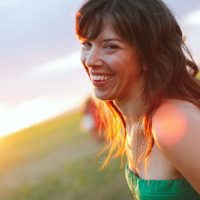 I really appreciate the space that you hold for others to explore their questions and find their own answers. I've found that in ritual space, you consistently offer a mature, grounded, and nurturing presence. I am impressed with your comfort level for whatever may come and I look to that as strength and knowing in rituals that are new to me. Which, now that I write that, sounds funny because every ritual is new, right?! :-)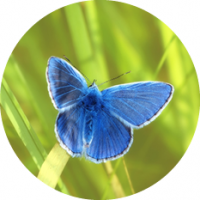 I really want to thank you for helping me through a really hard time in my life.
I don't know if I realized how much guidance and support I was looking for, but I feel like you gave me so much.
You really helped me find this person inside that I am not sure I had ever met before.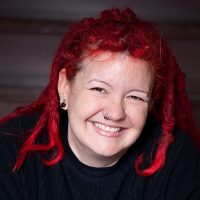 I so appreciate your extremely grounded way of discussing spiritual matters. And your wonderful listening skills.
Plus, I am absolutely enchanted with the talisman you made for me. So much so that I'm going to wear it instead of putting it on my bag. It feels like it wants to be close to my heart.
Thank you SO much.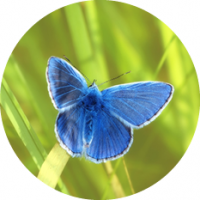 Hi Larisa! Just wanted to let you know I am enjoying these lessons! I started using wide angle vision many years ago while hiking so I could see the trail and the scenery at the same time -- no tripping, no walking for miles looking only at the dirt. Your lessons have reminded me to use that technique in more situations and to be more aware of the corresponding relaxation in my body and spirit. Thanks! :)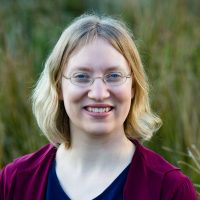 This course might just be the key to world peace.
It's not just a relaxation technique, it actually re-wires your thinking. After engaging Owl Eyes for even a few minutes, I feel differently about myself and the world. Thinking about ongoing issues in my life stops overwhelming me, and I intuitively know that all will be okay. It's having a big-picture perspective present while addressing the details of life.
From personal experience I recommend these lessons as a way to let go of trauma and literally change your perspective on life.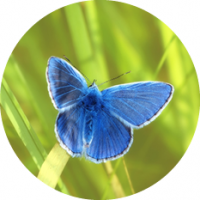 While I've used this technique in the past, I never saw it as a way to view the world until you called it Owl Eyes.
Softer. Muted. A little fuzzy. It leaves you with a hint of a smile. Gives you a bit of a mask to hide behind. Opens you up to possibilities at the edges of awareness.
It's simple and brilliant.