AN OPEN LETTER TO YOU:
Hello You,
I have some things to tell you. Things that are personal in nature. Things that, while personal, are directly affecting how I am showing up in my business right now.
Let's go.
I'm getting married on September 29th.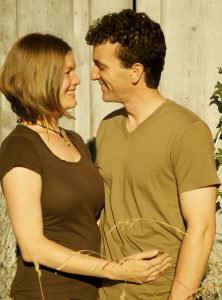 Shocking. To me at least. I never wanted to get married.
I was never that girl who dreamed of her fairy tale wedding and fantasized over the dress, the colors, the… well, whatever else it is that young girls include in their wedding fantasies.
If anything, I was the opposite.
I was the girl who never, ever, ever wanted to get married. I was the girl who turned into a young adult and eventually a woman still singing the same song.
And yet, here I am now, 6 weeks out from becoming a married woman.
A woman who is even going to take her man's last name.
If I think about it much, it totally freaks me out.
And yet, I have to think about it, I have to allow the fear, the worry, the anxiety to arise.
How else can I meet it? How else can I work through all the terror that the concept of marriage brings up in me?
For so many years, marriage meant:
complacency
stagnation / the end of growing and evolving as a person.
the possibility of being abandoned, of being hurt, of being lied to or cheated on (at worst) OR of living in a state of passionless co-existence (at best??).
a horrible, dreadful thing that you stayed in 'out of obligation,' or 'for the children,' or because you were too scared to leave or didn't believe there was the possibility of anything better for you out there.
losing myself, my identity, my larisa-ness.
I'm quite certain there are many other awful connotations and closely held fears as well. These are just the ones that jumped out of my fingers in this moment.
Marriage, to me, never meant anything positive.
And, honestly, the vast majority of the marriages that I saw totally fed and confirmed my belief.
And yet, here I am, about to get married.
Some major internal shifts have had to occur in order for this to even be a possibility.
I've had to learn a whole hell of a lot about love. And trust. And surrender.
For instance, I had to trust that when he asked me to marry him and I felt that sense of rightness in my body, that it was right.
And, I've had to slowly, slowly surrender to and trust the love that we have for each other on a much, much deeper level than ever before.
Committing to marriage is perhaps the scariest things I've ever done.
I've sat with and met oceans of fear and terror – sometimes successfully. Often not.
I've picked up the pieces time and time again after totally freaking out and starting some huge fight.
I've learned to trust that fighting can (and for us often does) lead to a deepening understanding and increased love.
And, I've had the privilege of discovering just how much old wounding can begin to heal when two people fully commit to being true both to each other and to themselves.
All the work and unraveling of old constructs has been worth it.
My capacity to love and to allow myself to be loved has doubled, tripled, quadrupled (!) over this past year.
It is all because, a year ago, I said yes.
Because I said yes and then, with the support of
began the process of meeting and beginning to heal the fear and pain-filled thoughts that the prospect of marriage triggered in me.
Now, today, I actually feel *excited* about the wedding.
I honestly can't wait to share our commitment to each other in front of our families and closest friends. I get all teary just thinking about it. (gah, I guess I am one of those girls now).
I'd never in a million years guessed this could happen.
So, how does this affect you?
Well, you might have noticed that my writing here is no longer bi-monthly. It dropped down to monthly one (2?) month(s) ago already. And, next month, it likely won't exist at all.
Right now all this getting married stuff is consuming my energy and something has to go. The writing part of my business is what I'm letting go… at least until October, after things have settled.
Until then, if you'd like to share in my excitement, please do!
Or, if you have any similar experiences of completely changing your mind about something you thought was set in stone, I'd love to hear it. I can't be the only one who's made such a complete reversal, right?
Sending so much love to you (wherever you are, whatever is happening in your life right now),
larisa