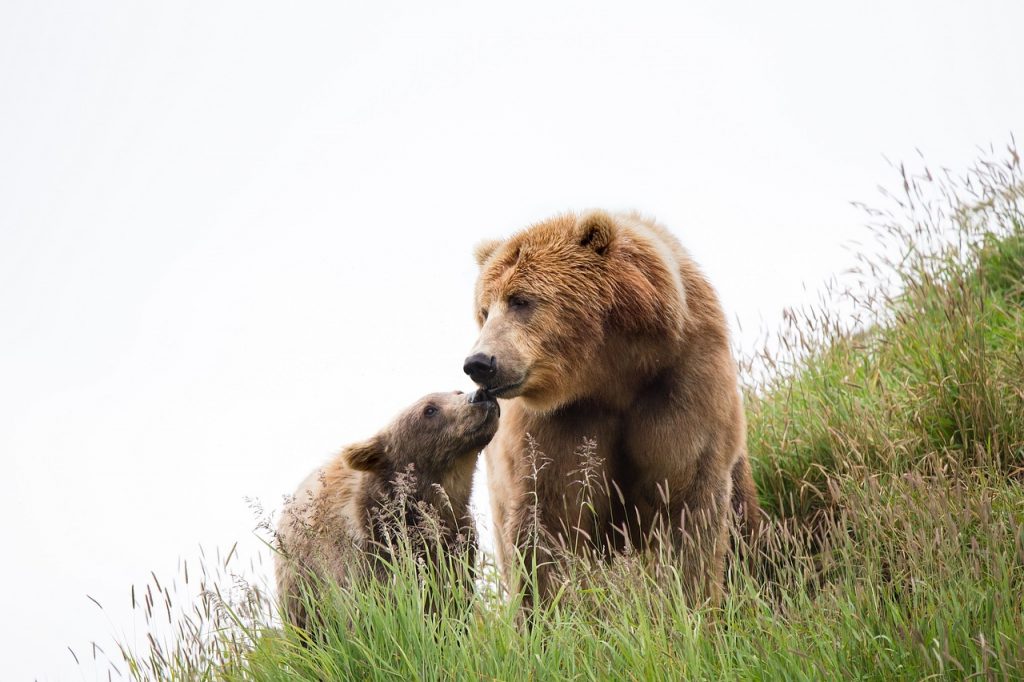 Listening is on my mind. Specifically, I'm thinking about how deep listening can repair broken connections after something painful has occurred.
Let me tell you a story.
Two weeks ago, my husband was gone for a week. We suspected that his prolonged absence would be difficult for our 18-month-old son as neither of us had been away from him for more than an overnight previously. However, throughout the week that Paul was gone, he seemed mostly fine.
It wasn't until after Paul returned that the effect of his absence became apparent.
Initially D simply wasn't excited to see Paul and didn't want to be held by him. But, we threw a celebratory dance party and then Paul's offer to bounce him on his favorite ball seemed to win him over.
Four days later:
Paul and D are eating dinner. I am in the backroom working with a client. Everything is fine.
About halfway through the session, I hear D outside the door. I start to sing a medicine song. At the sound of my voice, D crumples to the floor wailing, sobbing, absolutely inconsolable.
Paul immediately takes him to another room to listen to him as he vents his fear and sadness and frustration.
My session ends forty-five minutes later and D is still inconsolable.
At this point, Paul is on the edge of breakdown himself. Listening to your little one express such deep emotion can be exhausting. D reaches out for me; I take him and, eventually, with great gasping sobs, he becomes calm.
Two days ago:
Things continued pretty much as normal for the next few days. Then, two days ago I went to the backroom to rest while Paul and D played together.
The instant I closed the door, D was there, knocking on the door and hysterically crying. I opened the door and he collapsed into my arms. As long as I held him and didn't close the door, he was fine; he wouldn't go to Paul but he wasn't crying.
In which I close the door.
It was obvious there were some really big feelings just under the surface in need of expression and release. It was also obvious D wasn't going to be able to access and release them if I kept opening the door and comforting him. So, I closed the door.
D collapsed into grief and terror.
Paul held him, telling him he was safe, he was loved, that I would be back, that everything was ok.
In which calm is restored.
It took about 15 minutes of heartbreaking wailing, panic, terror, and grief. Then, he was calm.
Then, he was fine being with his daddy again.
He had worked through all the fear and uncertainty that had been stuck in his nervous system due to Paul being gone for so long. He had released the grief and panic and was able to fully return to being the playful little boy who loved his daddy and who followed him around with awe-struck eyes.
Me 'leaving' by going to my room gave D the opportunity for these deep feelings of abandonment (hurt, distrust, confusion, fear) to surface and for Paul to hold him in them thus allowing the connection and trust between them to be repaired.
The restorative power of deep listening.
Today I'm grateful for the power of deep listening to restore broken connections, whether the disconnect has occurred within one's self, between people, or within a lineage.
Today, I'm grateful for organizations like Hand in Hand Parenting and tools like StayListening that teach parents *how* to listen to their children when they are hurt or sad so that the connection between them can be repaired and strengthened.
Today, I'm grateful that when connections are broken, that they can be repaired. That, through the power of deep listening, the feelings driving the disconnection (hurt, fear, grief…) can be released and connection and wholeness restored.
For you, today:
To whom do you turn when you need to release grief, hurt, fear so that you can return to a greater state of wholeness and connection – whether to self, to another, or to Spirit?
For myself, when possible I turn to my husband or a friend who knows how to listen. More often, as humans are not always at my beck and call :), I turn to my healthy ancestors, to the earth and to nature (especially to trees).
What role do you most often find yourself in – the role of listener or of the one-being-listened-to?
If typically a listener, how might you begin to slowly share more of yourself with trusted others? If typically the one-listened-to, how might your relationships change if you left more space for others to share?