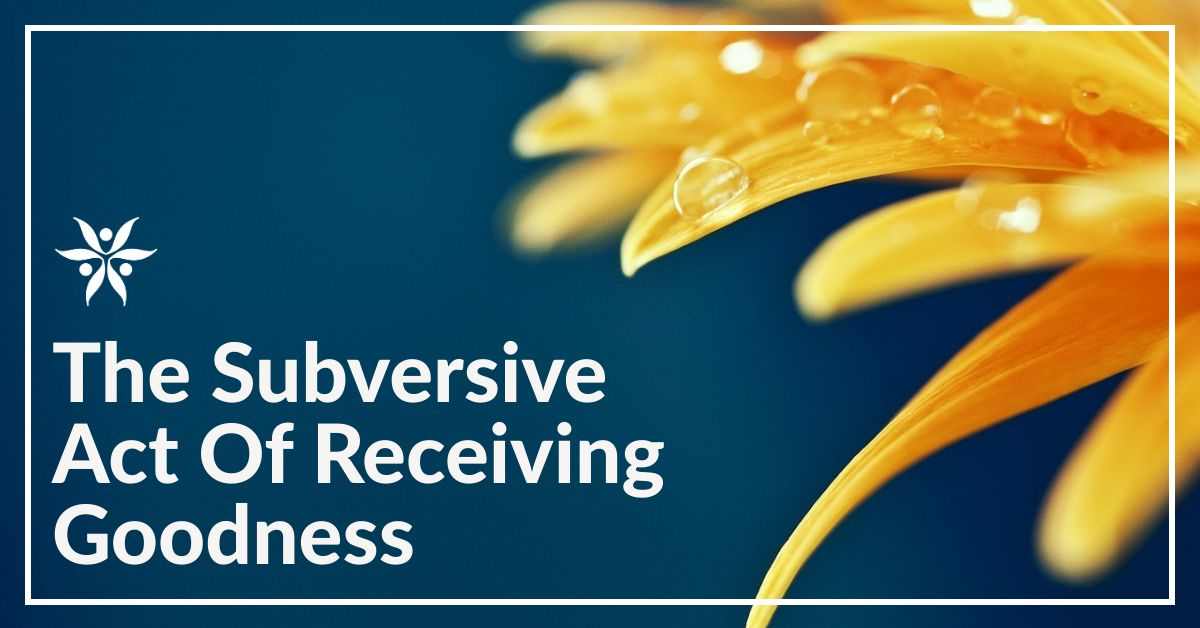 Last week in the Witchy Healer Wisdom School we practiced expanding our capacity to receive goodness.
This is one of my most favorite topics to explore in that anything that is too much, too fast, or too soon for our nervous systems can be perceived as a threat and initiate a fight/flight/freeze/fawn response within our nervous systems.
While this definition of trauma (as put forth by Resmaa Menakem) typically applies to things/events that are harmful in some way, that isn't the only possible application of this definition.
'Too much, too fast, too soon' can apply to too much goodness as well.
We spend most of our lives operating within a narrow band of goodness (this band varies considerably from person to person).
If that band gets threatened in any way (for instance, through receiving an unexpected windfall of cash, clients, attention…), we tend to find some way (unconsciously) to self-sabotage. And then, we return to where we were pre-windfall; sometimes, we even find ourselves worse off than previously.
Essentially, that increase in goodness is perceived as a threat by our nervous systems because it is more, sooner, faster than we have experienced before.
This increase requires that our nervous systems expand and expansion beyond where we've previously been is new, unknown, scary (threatening). Therefore, our nervous systems respond by contracting and we find ourselves unable to fully anchor this new level of goodness into our bodies and daily lives.
Enter the practice of expanding our capacity to receive goodness. 🙂
In the Witchy Healer Wisdom School we practice this skill through requesting a blessing from a guide (typically a well ancestor). And then, we sit with/in that blessing until we notice our nervous systems beginning to become activated… until our nervous systems begin to register 'threat'.
Then, we take a breath, feel the weight of our bodies, attune even more strongly with our guides and sit with the discomfort of receiving more goodness and blessings than usual – just for a few more moments.
As we continue with this practice, our capacity to receive goodness grows.  Our nervous systems begin to feel safe receiving goodness. We grow our capacity to anchor that goodness through our bodies and into our daily lives.
I see expanding our capacity to receive as a subversive practice especially when so much of what surrounds us has the potential to evoke fear and thus, nervous system contraction.
As we consciously practice allowing our nervous systems to expand, and allow ourselves to sit with (even if only for a few moments) the fear that arises when we meet our current limit, we concurrently expand our capacity to anchor more love, safety, and goodness into the world at large.
And that, as I see it, is a beautiful act of courage, devotion, and love of both self and others.
with love,
Larisa