Reconnecting with our Wombs and our Feminine Nature
(a mini-workshop and ritual for women)
You are invited to an evening devoted to exploring the sacredness of your feminine nature.
We will explore:
what it means (for you, for me…) to be a woman;
how to honor and heal our wombs – our direct connection to the divine feminine;
how to honor and begin to heal any wounds we may carry from the generations and generations of the feminine not being honored as sacred.
Through the first half of our time together, you will discover:
simple exercises to connect with and clear your pelvic bowl and womb;
how the health of your pelvis connects to your vitality and creativity.
Through the ritual portion of our evening, you will discover:
the gifts, beauty, strength, and wisdom of your healthy female ancestors;
how this strength and power flows through your ancestors to you;
what healing (if any) needs to happen within us and for them so that all of their wisdom and gifts are available for us, here, now.
In short, you will have a tangible experience of your feminine lineage and will feel the support that is available to you through them.
This evening of connection, magic, and ritual is brought to you by: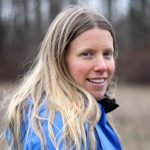 Kathryn Kloos, ND, LMT, Holistic Pelvic Care Practitioner

Larisa Noonan, Bodyworker, Ritual Facilitator, Diviner
Details:
What: a mini-workshop and ritual for women.

When: Sunday, May 25, 2014 from 5-8pm.

Where: Kwan Yin Healing Arts Center East.
How to Register:
This workshop and ritual is full. To be notified of upcoming events (like this one!) sign up my newsletter.