Ritual of Letting Go
(a radical water ritual for women)
What stands between you and the life you truly want to be living?
What stands between you and the life your family, your community, and the world needs you to be living?
When I ask myself this question, I open the doors to an entire flood of 'things' that are keeping me from fully showing up in my life and giving my gifts to my community in an authentic way.
The majority of them follow the common themes of fear, worry, restrictive beliefs about myself, who I am in the world, and what is possible for me, self-doubt, a sense of lack/scarcity, and still more second-guessing of myself and self-doubt.
The medicine of this year's ritual: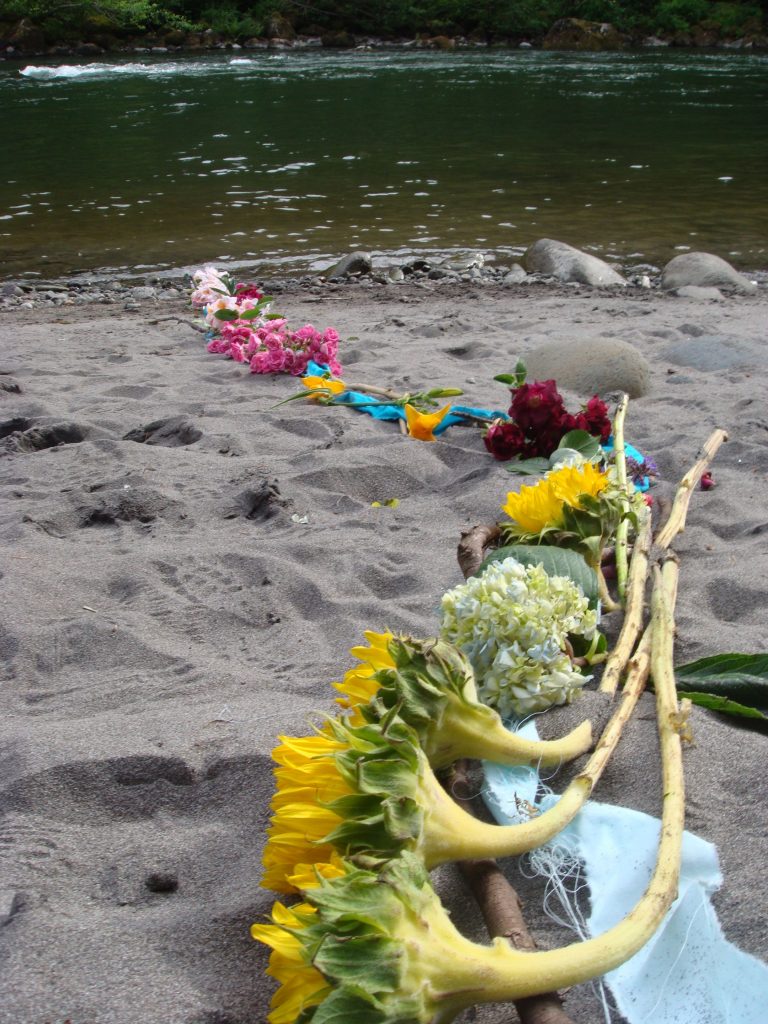 When I asked the waters what medicine they carry for us, I discovered the medicine of cleansing, of dissolving, of purifying and transforming all that stands in the way of us living the lives we are truly meant to live… of all that stands between us and our purpose, our reason for being alive, here, now.
We were all born with  a particular genius, with gifts and skills that only we can give to our communities and to the world.
Further, these gifts are not frivolous, they are NEEDED by our communities and by the world.
It doesn't matter whether your gift/genius/purpose seems great or small, ALL are needed. Everyone benefits when each of us brings our gifts fully into the world.
This year we go to the water to cleanse all that stands in the way of us remembering and truly embodying our purpose for being here on this earth.
We go to the water to receive help and support in releasing all the old constructs and patterns that no longer serve and that mask our deep inner knowing of our purpose and that also inhibit us from stepping into it fully.
The earth does not need our smallness. Right now the earth is calling us to step fully into who we are as vibrant, empowered, loving women; the water is offering to wash away all that stands in the way.
It is with great love that I invite you to participate in this ritual with me.
We will create…
This year we will once again be holding this ritual on a river. We will create a sacred space, build an altar, call in the Spirits as taught by Malidoma Some, and allow the Spirits of water and ocean to cleanse and purify us and to wash away all that is no longer needed.
Details:
Saliha Abrams will join me in hosting this ritual. She has an incredibly deep connection to water, especially to the waters where we will be holding our ritual. I can't wait to introduce her to you!
Who: women who feel called to work in a ritual way with water to let go of what no longer serves, for healing, and for peace.

What: a radical water ritual – meaning you will have the opportunity to fully immerse yourself in the river (or engage with the water to whatever extent feels right to you).

Where: just outside of Carson, WA, about 1 hour 15 minutes east of Portland in the Columbia River Gorge. Exact location will be given upon registration.

When (NEW DATE!):  August 29, 2014 (Friday) from about 2-8pm. Saliha and I will be camping both Thursday and Friday (8/28-8/29). You are welcome to join us (no charge) if camping is your thing.* If not, just show up for the day!
Note:  there are no prerequisites for this ritual. You are welcome to join whether you have a lot, a little, or no previous ritual experience. It is your desire to join us that matters.

*If you feel called to join us on Thursday night, I will be facilitating a (no charge) ancestor ritual circle that evening. We will be working specifically with our father's father line as per our 2014 schedule. 🙂
How to register:
Registration is closed… until next year! To be notified of upcoming events (like this one) sign up for the Owl Eyes newsletter.
Final thoughts: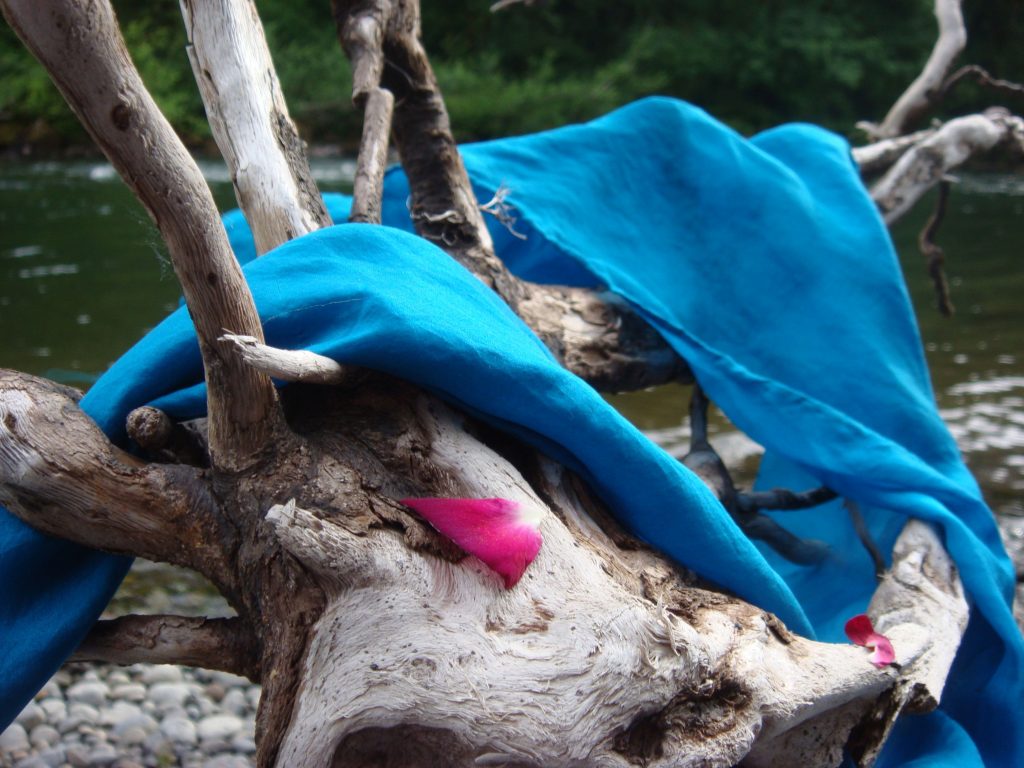 This work that we undertake together is profound and filled with beauty.
Through it, we allow the water to cleanse and purify all that stands in the way of our full power, our purpose, and our ability to embody the work we are here to do (the life we are here to live).
Through it, we ask the waters to wash away all that stands between us and the sacredness and beauty of life itself.
Being in ritual with the water in this way allows for both a mirroring and a deepening. We give to the waters (our songs, offerings, our intentions and our prayers) so that we can receive from the waters. It is honoring all that is wild and alive both within and without.
It is my great honor to be in ritual with you. Please contact me with any questions or for more details.
Photo credit: Lorijo Daniels (from 2012's water ritual).