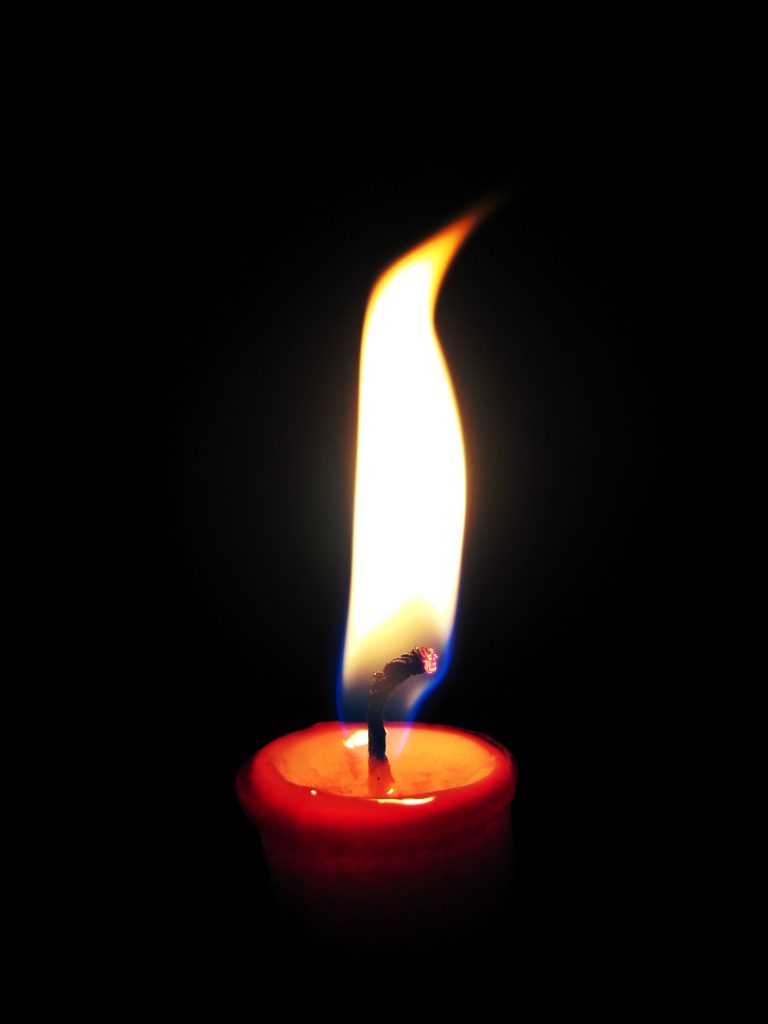 The purpose of these in-person rituals is to spend time with and honor our Ancestors and the Elements collectively.
When we gather together and invoke the Ancestors and the Elements with an intention for healing and discovering the gifts of our lineage… magic happens! We begin to have a deeper sense and understanding of our Ancestors, what they need from us, what they want for us.
Through connecting with our Ancestors we deepen into our remembrance of our sacred purpose, of who we are and why we are here. We discover ever deepening layers of support, of love, of connection, and of healing.
As we continue to feed and honor our Ancestors, they show up more and more in our lives as agents for guidance, comfort, and connection with Spirit.
It is truly remarkable and life-changing.
Details:
Who: women wanting to connect with their lineage and the elements for healing, guidance, and support
When: typically the 3rd Sunday of each month from 5-7:30pm
Where: North Portland
Every season we celebrate the solstice or equinox with a Ritual Circle dedicated to working with a specific element – earth, water, fire, mineral, or nature.
2014 Schedule:
In 2014 we are going to take a more systematic approach to relating with our ancestors and the elements. Each season we will focus on a specific branch of our lineage beginning with our maternal mother's line this winter.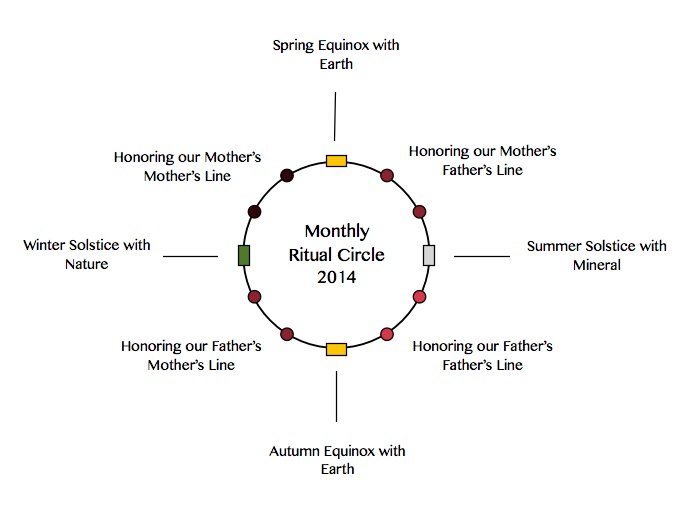 My intention is to bring specific attention to the various branches of our lineage so that we may discover:
the gifts and wisdom of that particular lineage; and
what healing (if any) needs to happen within us and for them so that all of their wisdom and gifts are available for us, here, now.
Winter – Jan 19 and Feb 16 – feeding, honoring and learning about our maternal mother's ancestral line.
March – Spring Equinox Celebration with Earth!
Spring – April and May – feeding, honoring and deepening into our maternal father's lineage.
June – Summer Solstice Celebration with Mineral!
Summer – July and August – learning from and about, feeding and healing our paternal father's ancestral line.
September – Fall Equinox Celebration with Earth!
Fall – October and November – honoring, loving, and feeding our paternal mother's lineage.
December – Winter Solstice Celebration with Nature!
Final Thoughts:
It is proper to feed and honor our ancestors on an ongoing basis – without them, without those of our lineage who walked this earth before us, we would (literally) not be here today.
They are our strongest allies, protectors and guides – regardless of our personal histories or the wounds we may carry from our lineages. The more we can connect with and heal our lineage, the more healing and support we receive.