Ancestral Lineage Healing Workshop (Steps 3-5)
Saturday & Sunday, November 26-27
WHAT: a two-day workshop/ritual to continue the healing of one of your ancestral lines. We'll be engaging Steps 3-5 of the ancestral lineage healing process – working with the non-remembered dead, the recently passed, and then bringing through the blessings of the now-healed line to the living (including to you!).
WHY & HOW: have you noticed painful or dysfunctional patterns running through your life (or family)? Much of the trouble we experience isn't just ours but is rooted in our ancestral lineages. To shift these patterns, ancestral healing is needed.
When well, our ancestors offer much needed support and personal+familial healing while encouraging healthy self-esteem and helping us to clarify our destiny, relationships, and work in the world.
Through this workshop/ritual, you will learn to relate safely and directly with family ancestors, both helpful guides and the dead in need of assistance. The work will closely follow Dr. Daniel Foor's book, Ancestral Medicine: Rituals for Personal and Family Healing.
Expect to engage lineage ancestors in heart-centered ritual through prayer/song, deep listening or visioning practices, and group dialogue.
Prerequisite: attendance at either the February or March introductory workshop here in Sandpoint and/or previous experience in some other way with this method of ancestral healing.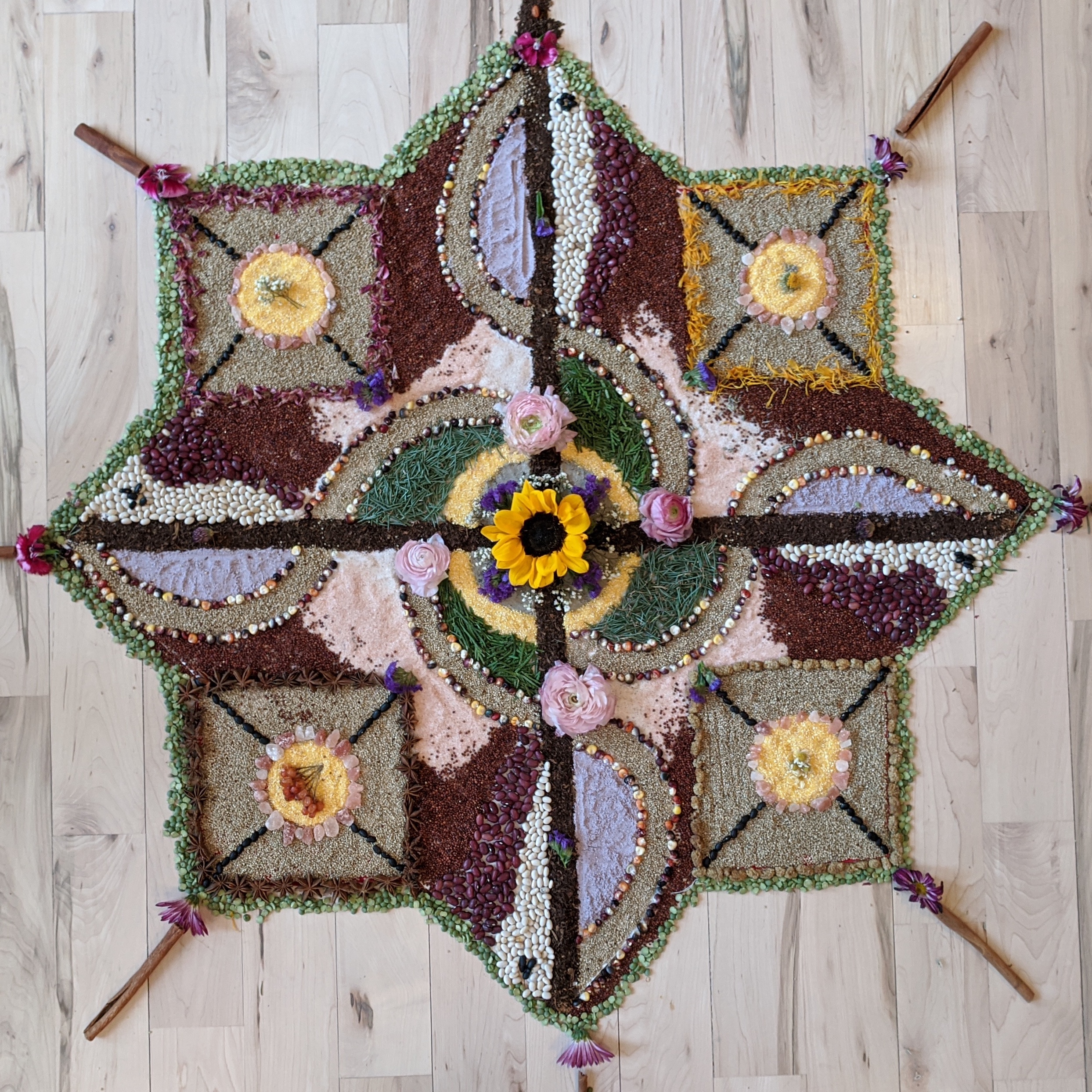 WHEN:  November 26/27 (10am-5pm)
WHERE: The Yellow Room
WHO: You are welcome if you have attended the introductory workshop previously offered here in Sandpoint and/or have previous experience (Steps 1 and 2) in some other way with this method of ancestral healing. This workshop/ritual will be held within a non-dogmatic, trauma-aware ritual container that embraces the relationship of ancestral engagement with cultural healing.
There is space for 10 participants total.
THE INVESTMENT:
Option 1: $100 deposit + Pay What You Can/Want (trade/barter available; reach out!)
Option 2: $225 in full or three monthly payments of $75
How To Register (2 steps):

STEP 1: Choose your method of payment:

OPTION 1: Pay-what-you-can: This is how I invite you to pay. This means you will make a $100 deposit to confirm your spot. This is refundable up until two weeks before the event. After that, it is not.

Then, at the end of the weekend, you can pay whatever feels right on top of that. Whatever you offer is perfect. There's no minimum. There's no maximum. Truly. If the $100 deposit is too much, email me at larisa@larisanoonan.com and we can work something out.

I'm also open to trade/barter. 🙂

Are you a skilled craftsperson, farmer/gardener, hunter, jeweler, goat-tender, beekeeper, childsitter, etc??? Let's talk!

OPTION 2: Pay for the workshop/ritual upfront ($225): I offer this option because pay-what-you-can is deeply unsettling to some people. If this is you and you'd rather have the money all settled before we start, I invite you to pay $225 upfront.

OPTION 3: Payment plan for $75/month for 3 months: Again, if pay-what-you-can feels uncomfortable to you but $75 is a bit much all at once, another option is to make three monthly payments of $75.

***To be very clear: if you choose PWYC, you are not expected to pay $225. This is a legitimate PWYC offering. I want this work to be accessible and sustainable for you.

If you are a person of means and feel called to offer more than $225, that is also welcome; facilitating this work needs to be sustainable for me as well***

STEP 2: register.

DISCOUNT CODE for $100 deposit: PWYW100
If you prefer 3 payments of $75, reach out to me and I'll set that up for you.

That's it! Thank you!
*Photo is of the central offering created by many hands during the introductory ancestral healing workshop in March 2022 in Sandpoint, ID.
About the facilitator, Larisa Noonan
Larisa Noonan (La-REE-sa Noo-Nan) has specialized for nearly two decades in trauma healing, embodiment skills, and supporting healthy boundaries. She is a certified practitioner in ancestral lineage healing and weaves ritual and nature reconnection into all of her offerings.
Larisa is especially passionate about ancestral healing and supporting those in recovery from a black-white, us-them (fundamentalist) view of the world. She lives with her husband and son in beautiful Sandpoint, ID, the traditional lands of the Q'lispe (Kalispel) tribe; her ancestors hail from from France, the Netherlands via Ukraine, Germany, and Switzerland.