What stands between you and the life you want?
From Fundamentalism To Freedom – The Path Of The Witchy Healer
A 90-Minute Online Introductory Workshop
Upcoming dates:
Tuesday, December 14 at 10:00am Pacific (FULL)
Friday, October 22 at 11:00am Pacific (FULL)
Thursday, November 4 at 12:00pm Pacific (FULL)
Monday, November 15 at 11:00am Pacific (FULL)
Join my newsletter to be notified of other events as they are announced.
_______________________________________________________________
So many of the witchy healers who reach out to me express dismay and discouragement around ever being able to share who they truly are, including their healing gifts, with others… especially in a way that will bring them enough 'exposure' to support themselves and their families via their gifts.
It's not for lack of trying; it's not for a lack of being on a healing path themselves. Most of the witchy healers I work with have tried very hard to heal the wounds that keep them small and fearful of sharing their full, authentic, radiant, selves. And still…
…sabotage, procrastination, dread, shame, a desire to hide, and intense anxiety whenever they are about to share their work with others (whether it is 1:1 work, a group program, a new piece of art/writing,/choreography/music, or simply their authentic voice, beliefs, and presence)…
and yet… the yearning to be seen and to live their gifts burns so bright…
It is possible to be visible AND protected, powerful AND integrous, to share our authentic selves AND belong.
That is the path of the witchy healer from fundamentalism to freedom. Or, to put it another way, from the dark forest of self-doubt, sabotage, regret, shame, confusion, and stuckness and into the sunlit (or moonlit) clearing of visibility, power, and an authentic sharing of self and gifts.
My greatest joy is to witness witchy healers step out of the boxes that have been placed around them (or that they have placed around themselves) and come alive embodying and living/giving their gifts.
Which is why I am offering this workshop…
What you'll get from this 90-minute workshop:
increased awareness of the pattern of fundamentalism and the role it plays in your fear of visibility;
why all the likely very-good-healing-work you've already done hasn't got you where you want to go (what you've missed);
what is needed in order to increase your sense of safety, protection, and belonging – all of which are necessary to step into and share your witchy gifts;
paths forward including a practice you can take into your daily life starting now to begin to shift these patterns of self-doubt, fear, scarcity, and self-sabotage.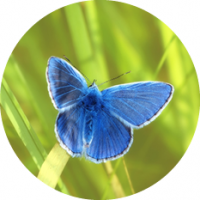 "I went to this a few weeks ago! It was AMAZING! So compelling, encouraging and thought provoking. I highly recommend! (Even for those of us who don't think of ourselves as very witchy.)"
I am currently offering this workshop at no charge. It is open to all witchy healers, both practicing and aspiring.
I'm limiting the number of seats to create an in-person feel; if you register for this workshop, I request that you show up live (I won't be recording it). If you'd like to come but the date doesn't work, sign up to receive my email updates here and you will receive notification of future dates and other events.
I warmly invite you to join me!
with love,
Larisa
p.s. This is not a one of those 'free events' where, when you arrive, you discover it's actually a sales pitch. My intention is to facilitate an engaging and healing workshop with tangible take-aways and practices.
Towards the end of the workshop, for no more than 5 minutes, I will let you know about my current offerings.
To learn more now, you can read about my Witchy Healer Wisdom School, here.
Join my newsletter to be notified as new dates for The Path Of The Witchy Healer Intro Workshop are announced.
When you sign up for the workshop, you will be added newsletter list. You can unsubscribe after the event or continue to receive my newsletter for as long as is right for you.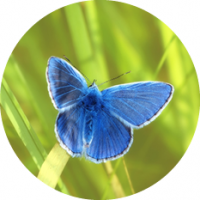 The workshop was so insightful, and empowering. Having visual images to look at really brought this work to life. Thank you
for holding a safe space to explore.