Vernal Equinox Celebration!
Note: this event has passed. To be notified of upcoming events like this one, subscribe to the Tending the Sacred newsletter. Thank you!
What visions have you been tending through the darkness of winter that are now ready to burst into light/life?
How might your well and loving ancestors support you in unfurling into a more alive and engaged version of you?
What might you discover through a day spent in ritual and making art with your ancestors?
In the morning…
The morning will be devoted to learning why it's important to be in relationship with your ancestors and the benefits of doing ancestral healing work.
Then we will move into a guided meditation where you will meet a fully well, wise, and loving ancestor. From there, we will connect in a second time and you'll have the opportunity to learn how your people celebrated the seasons – in this case, the vernal (spring) equinox specifically.
Further, you will have a chance to ask for help shedding what is no longer needed so you can unfurl into what is new, what is alive, the version of you/your life that is ready to sprout and bloom.
Now is the dark half of the year passing
Now do the days grow light and the
Earth grows warm
I summon the spirit of these seeds
Which have slept in darkness
Awaken, stir and swell
Soon you will be planted in the earth
To grow and bring forth new fruit
Blessed be!
-Pauline Campanelli
In the afternoon…
In the afternoon we will use the process of SoulCollage®* to bring our ancestral experiences of the morning into visual imagery for blessings and healing.
*SoulCollage® is a creative intuitive process of exploring your inner landscape and discovering the mysteries of your Soul (and lineage) by creating 5" x 8" cards — visual reminders of who you really are, what you love, honor and believe.
Ancestral SoulCollage® Details
What: a day long ritual-workshop bringing together ancestral healing and SoulCollage
When: Sunday, March 15, 2020 from 10am-4:30pm Pacific
Where: GG's Down to Earth studio in Salem, Oregon*
The investment:
To register, fill out the form below. When you click 'register and pay' you will be taken to paypal to complete the payment process. Once I've received your payment, you will receive a welcome email from me in your inbox – generally within a matter of moments. 🙂
Note: this event has passed. To be notified of upcoming events like this one, subscribe to the Tending the Sacred newsletter. Thank you!
Note: if registering by phone, you will need to manually enter the amount you want to give (in $5 increments from $95-120).
This event is limited to 12 participants. No previous experience with either ancestral healing or SoulCollage required.
*We acknowledge with gratitude that this event is taking place on the ancestral homelands of the Kalapuyan tribes.
More about Ancestral Healing and SoulCollage®:
Ancestral Healing and Ritual:

The unresolved pain and trauma flowing from our ancestors to us keeps us stuck, in pain, lost, unable to know our gifts and fully live our purpose.
These wounds from the past have painful, burdensome impact on our lives in the present.
Healing these wounds of the past happens through engaging in ritual with our ancient, wise, deeply well ancestors.
The result is the transformation of the pain and trauma held in our more recent lineages along with the reclaiming of the blessings and gifts including the ancient earth-honoring traditions and rituals of our people.
SoulCollage®:

Through the artistic and soul-reading aspects of SoulCollage® and through learning to use the "I am one who…" or, in the case of Ancestral SoulCollage the phrase of "We are the ones who…" process, we begin to understand more about how our soul and our ancestral lineage is expressing itself through imagery. This understanding can open up a whole new way of thinking and feeling.
Making Ancestral SoulCollage cards is an act of loving compassion and soul/lineage tending.
Through SoulCollage® we journey together to learn more about all the shadow and positive aspects of ourselves, our relationships with others, and our life's work. We come closer to knowing the unique medicine we bring to our communities.
You are invited!
We warmly invite you to join us for this day of ritual, ancestral connection, and SoulCollage®. Questions? Contact Larisa or call or text GG at 503 990-0278.
Your facilitators: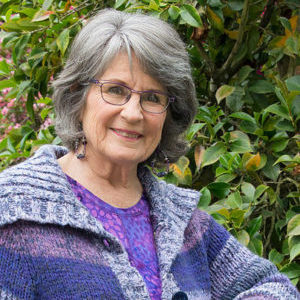 Glenda Goodrich is an artist and SoulCollage® facilitator living in Salem, Oregon. As an artist, friend, mother and grandmother, nature lover and journeyer, she feels closest to her own soul when creating art, teaching her grandchildren to love the earth, and sharing SoulCollage with others. Her professional life has been in the field of Human Resources for many years, following a short career early on as a Licensed Vocational Nurse. In her 40's the longing to shed layers and return to her authentic self took hold, and Glenda's spiritual journey began. She turned away from striving for career success and turned toward soul searching to live a more fulfilled life. Learn more at www.glendagoodrich.com.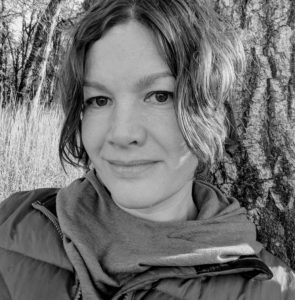 Larisa Noonan is an ancestral lineage healing practitioner who has specialized for nearly two decades in trauma healing, embodiment skills, and supporting healthy boundaries. She weaves ritual and nature connection into all of her offerings and is passionate about supporting grief and loss, recovery from religious fundamentalism, and those with chronic pain/illness. Larisa lives with her husband and son in Oregon on the ancestral homelands of the Kalapuyan peoples. Her ancestors are from France, the Netherlands via Ukraine, Germany, and Switzerland. She grounds her work/life in earth-honoring ritual, embodying ancestral gifts, and reclaiming animist values. For more info see: www.larisanoonan.com
Credit:
Image by Michael Gaida from Pixabay
Artwork and SoulCollage cards by GG; mandala-offering created at the Olympia Ancestral Healing Intensive in 2018.