Are you afraid to be your witchy self and to share your witchy healing gifts?
Introducing The Witchy Healer Mentorship Program
From Fundamentalism to Freedom 
Discover:
Visibility + Protection
Authenticity + Belonging
Power + Integrity
An 6-month intensive online mentorship program meeting for 1.5 hours three Thursdays a month plus two day-long opening and closing celebrations/rituals/workshops.
Are you a drawn to or already practicing some form of healing work?
Did you grow up in a fundamentalist home (or culture)?
Do you struggle with being seen and sharing your witchy healing gifts in a way that is sustainable and fully supports you?
Do you look at the state of the world and feel appalled, helpless, powerless and want support and guidance in living your purpose (which includes being a force for healing and wholeness in your family, community, and in the world at large)?

If so, keep reading…
Dear Witchy Healer,
Welcome! I'm so glad you are here.
In this letter, you will find the details for my Witchy Healer Mentorship Program. Through this program, we dive deep into the pattern of fundamentalism as it plays out in our lives and lineages. Through doing so, and under the guidance of our well ancestors, we begin to unravel the binds that keep us small, invisible, and unable to be our full, authentic selves and share our witchy healing gifts with the world.
The main premise of this mentorship program is that there are witchy healers among our ancestors for whom it was not safe for them to share their gifts and be visible in their witchyness.
Therefore, we'll seek to:
bring healing to those in our lineages who have been hurt/harmed/ostracized/demonized/persecuted and perhaps even killed for their witchy gifts;
reclaim those gifts of earth-centered magic and healing under the guidance and direct mentoring of our wise, witchy ones; and
embody, live, and give these gifts into our communities and to the world in a way that feels (and truly is) safe, supported, and sustainable.

This program is for you if you:
are practicing or drawn to the healing arts
grew up in a fundamentalist home (or culture) and
struggle with being seen and sharing their witchy healing gifts.
Additionally, this program is for you if you experience:
  Judgement of others who believe, think, and feel differently (and/or with self-judgement),
  Difficulty with self-compassion and forgiveness,
  Frequent and vicious blame (self-criticism) and shame of selves and others,
  Ongoing self-doubt; looking to others for validation (of any/everything),
  Constant self-sacrifice or life-as-struggle with heaven as the (if you are good enough) reward upon death,
  Perfectionism and difficulty taking risks, and
  Fear of being seen/visible and sharing your witchy gifts.
You know deep in your bones that you are here to serve in a healing/whole-ing capacity and can recognize how the above patterns are interfering with your ability to be the person and do the work you are here to do.
My vision for you is for you to:
Know and embody your witchy healing gifts
Be able to talk about what you do in a way that helps your right people find you
Feel/know the full support and backing of your well witchy ones every step of the way
Have someone (your well ones) to turn to for guidance, comfort, support, and deepening into the specific healing arts of your lineage
Feel safe, protected, and at ease offering your gifts do into the world
 Witchy Healer Mentorship Program Details

WHAT: an 6-month (plus two day-long workshops) mentoring program diving into dismantling the fundamentalist patterns that keep you stuck/small while recovering your innate wholeness, belonging, and worthiness and including direct mentoring (from your witchy, earth-connected ancestors) in their healing ways.

This 6-month plus two day program includes:

Day-long online opening circle/ritual/workshop
Three 1.5 hour calls/month (with one week off for integration/month) for 6 months
Day-long online closing celebration/ritual/workshop
Prioritized email support and
Up to 60-min/month of Voxer messaging with me
Secret online circle/group forum within the Witchy Healer Wisdom School (only available to those in this program) on Mighty Networks
Membership in the Witchy Healer Wisdom School for eight months
Priority scheduling for Ambling Sessions if additional 1:1 support is desired
Group size: 12 witchy healers

WHEN:

Sample schedule:

February: day-long online opening ritual/workshop
March-August: three 1.5 hour calls/month
September: day-long online closing ritual/workshop

WHERE: online/zoom

WHY: because the world is on fire and you know you have a role to play in the current crisis. You are ready to be fully present and take action from a place of guidance, love, and inspiration.

INVESTMENT: $5200 in full.  $4500 early registration. Payment plans available.

*For group cohesion and in order to advance through the program together, your presence is requested at the initial day-long ritual, the day-long closing ritual, and a minimum of two of the live calls/month. Participation in all 3 live calls is greatly preferred if possible and I know life doesn't always allow that to happen. If you do need to miss a live call, I request your commitment to listening to the replay prior to the next live class.
Steps Along The Path From Fundamentalism To Freedom
Step 1: Awareness. Increase your awareness of how the pattern of fundamentalism continues to wreak havoc in your life and of the intergenerational nature of this pattern.
Steps 2 & 3: Skillfulness and Well Ancestors. These two steps, even more than the others, tend to intertwine/occur concurrently. A certain level of proficiency is needed with these two steps before continuing to Step 4.
Skillfullness. Gain skills that increase embodiment, that allow for healthy boundaries, and that increase our capacity for extending personhood to and relating well with the natural and unseen worlds (become an animist).
Well Ancestors. Start to cultivate a relationship with your well ancestors and work with them to bring healing and resolution to the unwell ancestors (and the unresolved trauma) in your lines. As their trauma heals, there is less flowing to you which makes your own healing proceed with so much more ease.
Step 4: Lineage + Fundamentalism. Bring specific awareness and healing to the pattern and impact of fundamentalism in your lineages and life. Work together with your now well lines to resolve the good/bad, right/wrong, us/them… binaries and other unhelpful or harmful aspects of this pattern.
Step 5: Witchy Ancestors. Enter into a mentoring relationship with the healers/magicians/witches/wizards of your ancestral lines to deepen into your specific healing gifts (that are flowing to you from your ancestors) and bring them forth into the world. Allow your now well ancestors to mentor you in relating well with the natural and unseen worlds, with the greater web of life.
Step 6: Witch It Up. Be a fucking badass (also: truly integrous/kind) wizard/witch bringing the ancient magics of your people fully into the world.
The Witchy Healer beta program picks up the above journey in between steps 2/3 and 4. Therefore, there are certain conditions which need to be met in order to apply.
Pre-Requirements:
To apply for this program you need to have:
read the WHWS invite page (if you haven't already) to get a sense of who I am and how I approach the pattern of fundamentalism paying close attention to the 'The Witchy Healer Wisdom School might be a fit" and "This School Is Not A Fit" sections
read my Healing Fundamentalism ebook (some redundancy with the WHWS invite page)
A minimum of one well ancestral line following the method developed by Daniel Foor.
Prior to the program beginning, you need to have:
Completed the Embodiment, Boundaries, and The Ancestors online course (included in WHWS; you'll have access once you've enrolled in this mentorship program if you haven't already taken this course)
*if one or none of these requirements have been met and you find yourself drawn to this program, reach out and we'll talk about how to catch up. 🙂
Tentative outline for the program*

MODULE 1: Increasing Awareness and Cultivating Support

We begin this program taking an in-depth look at how the pattern of fundamentalism has played out through our lineages and lives. We gather the themes that are specific to us and our ancestors that we will seek to unravel over the subsequent months. We'll gather skills and resources that will allow us to prioritize this work and deepen into healing and wholeness.

OPENING DAY LONG – Fundamentalism Intensive

day-long online opening circle
what is fundamentalism and how does it play out in your life/lineage?
what are the gifts of fundamentalism?
holding beauty and pain (moving from either/or to both/and)
internalizing the four pillars of dismantling fundamentalism within in our minds/bodies

    I have this thought, and it might be wrong…;
    I don't know;
    I'm noticing these sensations in my body…;
    At any given time I'm probably missing something.

MONTH 1 – your wellness matters

Week 1: reflections from the day long + your wellness matters
Week 2: sacrifice, surrender, belonging
Week 3: examining the impulse to heal/save others
Week 4: integration – no live call

MODULE 2: Reconciliation and Clearing of Distortions

Many witchy healers from fundamentalist backgrounds feel mild to severe trepidation (rightly so, in my opinion) when it comes to interacting with the Christian Powers. And yet, if Christianity is present in any of your lineages, these ones have had deep impact on your ancestors (and therefore on you).

Through engaging these ones, we seeks to clear any distortions (of who they actually are AND of their teachings) that have had harmful impact upon our ancestors.

You are not expected to like them or to accept them as personal guides (unless that is your path); rather, the intention is to engage their most benevolent essences in order to bring reconciliations to those generations whose lives have been negatively impacted by a fundamentalist approach to Christianity.

I find that without taking this step, the dismantling of fundamentalism (at least for those of us with Christian ancestry) tends to be incomplete and we, the living, are unable to fully become free of the shackles of fundamentalism.

This work is deeply transformative and life changing. I invite you into it knowing both the challenges and the gifts of engaging Mary of Nazareth, Jesus Christ, and Mary of Magdala.

MONTH 2 – Mary of Nazareth

We invoke and work with Mary, Radiant Queen of Heaven, Mother of Jesus and Sovereign Priestess in her own right.

Week 1: an encounter with Mary of Nazareth
Week 2: ancestral healing with Mary of Nazareth
Week 3: theme work with Mary of Nazareth (for lineage; for self): waiting to be saved + stepping into spiritual authority, sovereignty, and empowerment (and radiance!)
Week 4: integration – no live call

MONTH 3 – Jesus, Prince of Peace

We invoke and work with the Jesus who walked in leather sandals on dusty roads. The Jesus who is Peace Made Manifest, Peace Incarnate. Earth Jesus.

Week 1: encounter with Jesus, Prince of Peace
Week 2: ancestral healing with Jesus (clearing/reweaving the distortions of who he was/is and of his teachings held within your lines)
Week 3: theme work with Jesus: Fear of punishment (paralysis, overwhelm, confusion – what if I choose wrong and am punished or am then stuck in a cycle of shame, regret, and grief?)
Week 4: integration – no live call

MONTH 4 – Mary of Magdala

"When we have intrinsic worth, we don't have to prove we are special, or more special than others, we don't need to sacrifice to prove we are good, we don't have to always be right." – Amanda Krichbaum

We invoke and work with Mary Magdalene, the One Who Is Complete Unto Herself, Compassion Incarnate, the Binary Dissolved And Transformed.

Week 1: an encounter with Mary Magdalene
Week 2: ancestral healing with Mary Magdalene (clearing/reweaving the distortions of who she was/is and of her teachings held within your lines)
Week 3: theme work with Mary Magdalene: Perfectionism/not enoughness/pretense + stepping closer to your authentic self and into your full power and voice as a witchy healer (inherent value v. having to prove your worthiness/goodness)
Week 4: integration – no live call

MODULE 3: To Embody, Live, and Give Our Gifts

The intention of this module is to gain specific awareness around the gifts that are flowing to us from our ancestors and to request/receive backing, guidance, and mentoring in living/giving and sharing these gifts in a supported and sustainable way.

MONTH 5 – ancestrally backed facilitation skills (group + 1:1)*

Week 1: what are the ancient technologies of your people that are needed now, through you? + crafting an offer (if applicable)*
Week 2: energetic and ritual facilitation (group or 1:1) skills
Week 3: untangling $ and worth + ancestrally backed marketing (if applicable)*
Week 4: integration – no live call

*if applicable meaning that this month will be specifically tailored to those in the cohort and their needs which may vary depending on their vision for their life and work.

MONTH 6 – gathering and grieving

WEEK 1: facilitation pitfalls + how to hold your truth without punishing or making others wrong/bad for holding other views/truths
WEEK 2: grieving those who weren't seen/valued for their gifts (including ourselves)
WEEK 3: preparation for our closing celebration – what is your gift?
Week 4: integration – no live call

CLOSING DAY LONG – Stepping Into Visibility

day-long online closing workshop/ritual/celebration
protection through visibility and belonging
celebration + visibility ritual!
next steps as specified by each person's ancestors

*I'm offering this outline as an example of what we may be exploring. In actuality, the specific themes of focus will be largely determined by what is up/needed in the group. Further, I'm going to be especially attentive and responsive to what IS needed vs what I think 🙂 is the best approach.
A Frequently Asked Question*
*note the FAQ section of the Witchy Healer Wisdom School for more.
What if one of my not-yet-well lines that has the most issues with fundamentalism in it? Can I do this work for that line even if it isn't well yet?
The short answer: it's likely.
The longer answer: working specifically with the pattern of fundamentalism within a lineage is a deeper level of work than the initial healing of a line. When working with fundamentalism, we are seeking to heal the harmful impacts of the culture our ancestors were embedded within. Fundamentalism isn't just a familial/ancestral pattern. It is a cultural phenomenon – our ancestors are (we are) held within a pattern of fundamentalism that is greater/larger than our familial/ancestral patterns.
In order to work with these larger  patterns we (our ancestors) need to be in a state of enough wellness that it is possible for us to turn towards these deeper waters without just becoming engulfed by them (and/or, continuing to re-enact the same patterns we seek to heal in some other setting).
Therefore, it is recommended that the healing we do within this program is held by and overseen by an already fully well line.
If you notice the pattern of fundamentalism especially present in a not-yet-well line, it is possible to work to bring wellness to that line through a combination of this program and concurrently working through the lineage healing steps for that line (all the teachings for the steps are available in WHWS and you will have access to all of that upon enrollment).
Next Steps:
You feel a deep yes to this program and are ready to apply. Wonderful! Fill out this form and I'll be in touch to set up a 20-30 minute consultation where you can ask me any remaining questions, we can get to know each other a bit, and we'll go over the enrollment process together, .


You have some questions for me. Wonderful! Go ahead and fill out the above form and make certain you include some windows (days/times) you are available for a 15-20 minute chat along with your phone number. I'll confirm a time and give you a call!
Thank you for reading. All goodness to you and, if the time is right, I'm absolutely thrilled to go on this journey with you!
xoxo
Larisa
ps. if you are intrigued by what you read but don't yet meet the requirements to apply, that's great too. 🙂 What a journey you have before you! In that case, the Witchy Healer Wisdom School could be a fit.
Praise for this program: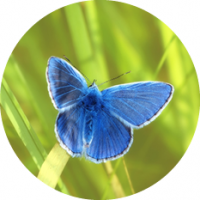 "You have a light but tenacious touch in wrestling with the legacy of fundamentalism."
It's been transformational in all the best senses of the word. You have a light but tenacious touch in wrestling with the legacy of fundamentalism, and you have the most amazing ability to bring people together.
One thing that stood out, that culminated in the last week, is realizing how I already know what my highest gifts are and that I already know how it feels when I am using them to their highest ability. So, that was wonderful and clarifying. It's also been really great to see how everyone's experiences have commonalities and differences and how that contributes to a feeling of spaciousness. It is really nice to be with other people who know what it is like to experience fundamentalism in a similar way.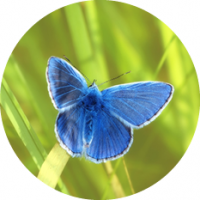 "My heart overflows with gratefulness"
Dearest Larisa, I cannot possibly describe the transformative power of being in circle with you and the courageous ones who share the space and the journey. Your gifts are so bright, and your loving presence is not afraid to welcome healing pathways where only ashes and reactivity could be found for many generations. You embody pure love and generosity, bringing healing magic that is gentle and kind. My heart overflows with gratefulness.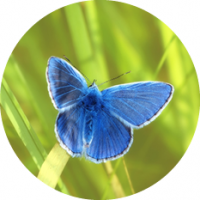 "Not feeling alone on this journey… has been a bigger part of the healing than I realized."
Being held in a space with everybody here who has their own story about how fundamentalism has affected them and just being together and not feeling alone on that journey or 'well, this happened to me but it doesn't happen to most people' has been a bigger part of the healing than I realized. When I think about that part of it it is really astonishing because there is suddenly so much more space around it… 'oh wow, this isn't in a tiny container, this is in a  big container' and that changes it.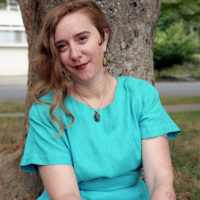 "It feels so foundational… To have a safe place to talk about these things."
This is the first group of people I've found who have similar beliefs to me. I live in the world of psychology that is very western and shitty in many ways and then I have my beliefs that would lead some to want me to go to a mental hospital. It is so good to have people who I can be myself with.
This whole experience of feeling the presence of my ancestors or showing something to them or calling on them or recognizing that this guide is stepping forward right now… you are the only people I can talk to about this, who know about this and know that it is important. It feels so foundational... To have a safe place to talk about these things.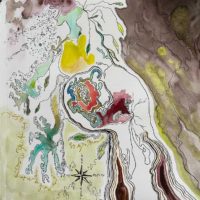 "Now I can just rest, I can just rest inside of myself"
I've had my eyes opened around the extreme white western theology I've been embedded within my whole life, and have had a huge layer of ignorance pulled off- thinking that is just how it is.
A big realization is around how much of the rest of the world is immersed in the understanding of ancestors and animism. It's like living in a whole different world, and waking up to the reality of 'ok, I'm a piece of this but…'
It's been a meaningful piece of a profound identity shift for me… Now I know I can just rest, I can just rest inside of myself and not have to follow this mythology of the individual, and leadership, and all this bullshit I've been fed my whole life around white supremacy and white supremacist mythology. And it feels comforting to be surrounded and in community with like-minded others.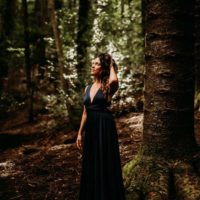 "I'm always connected."
I'm noticing this theme of 'I'm always connected.'
Abandonment has been such a big theme for me, and I now understand that even when I'm not in familiar places or around trustworthy people, that I'm still always connected. I know now that I have the capacity to reach out and ask for help. I have the capacity to command this with my voice, intention, actions, with my prayers, wth my rituals.
There is this new space where I feel like I can be more forward and daring with my life knowing there is this unconditional web that is holding me and that both my gifts and my struggles, on some level, are personal to me and on another level, they aren't personal to me at all. There is a buoyancy and resilience that has come with embodying that knowledge over these past months.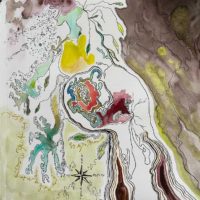 "Thank you… for being a leader who allows people's brilliance to shine."
Thank you for holding this months-long ritual for us. I'm really appreciative. I appreciate so many things about you. Right now I'm really appreciating the power you have in terms of bringing so many brilliant people together... the right people. I appreciate the leadership you bring, in allowing people's brilliance to shine - that feels exceptional to me. I appreciate being in a space with such health. I feel rich healing in this circle and that has been incredible.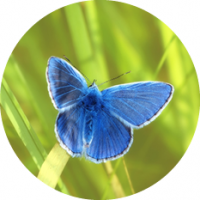 "I can do this too."
Just being a part of your container, Larisa, and seeing you and how you are and how you share your magic in such a natural, authentic way has given me this knowing that I can do this too. Not because I'm special but because it's totally possible and it's here and it's just in the fabric of life, of existence, of connection. It's not some separate thing.
I've loved your transparency throughout this whole process and getting to see your own creative ancestral connection weaving into problem solving.
Being through this whole experience with you has helped me solidify in myself that there is this way that things can be done that isn't typical and that is very grounded but also deeply deeply connected to the unseen and guided by that and also really here and present and grounded. Thank you.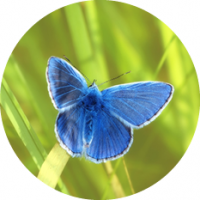 "You create a profoundly safe space."
You create a profoundly safe space. I've experienced some of that in other groups but not as deeply with any other leaders as with you. Thank you for that.
I love how you lead the group with that invocation/prayer and the reminder to bring everybody to the circle and then to ask everyone who doesn't belong there to step away.
How you've modeled that has helped me to say 'wait a second, something is in my circle that doesn't need to be here right now'. I am now able to clear my space and really inhabit that space in a different way and to find some of my own power in those ways.
Then, the clearing of some really deeply deeply wounded places in my family that have been triggered again and again and I'm finally feeling at peace with some of that. So, thank you.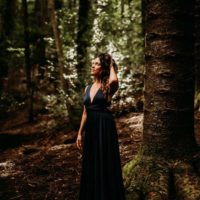 "Now, I feel wildly confident in my decision to choose spiritual entrepreneurship."
"Practicing ritual in community with regularity and a container with deep integrity is powerful.
When I first entered the Witchy Healer Wisdom School I was struggling with feeling safe to choose an alternative career path to graduate school. I was struggling with shame around my sensuality and my lack of boundaries with other people.
Now, I feel wildly confident in my decision to choose spiritual entrepreneurship, and am not deterred by setbacks. I have full trust that it will unfold in the perfect time as I listen for guidance. I feel confident in my ability to drop into connection with the realms beyond, no matter what the current energetic weather is inside my body or outside in the world. I know how to use my voice or my intention placed in my throat area to command energy within & around me, and feel confident in my absolute ability to use this power to hold healthy boundaries with both the seen & the unseen.
I think Larisa's greatest gifts are her ability to truly listen to what other people are saying, beyond just their words. She listens with her heart and without judgement and this allows people to unfold in their process organically."