This course is available through the Witchy Healer Wisdom School.
Stress, anxiety, and overwhelm just seem to be the order of the day.
And yet, we crave peace and deep connection… with ourselves, with others, with the world in general. When stressed and overwhelmed, we long for something to help us relax, calm down, and re-connect with our own inner peace and guidance.
What if:
you had an extraordinarily simple tool that worked on a moment's notice to shift you out of overwhelm and into peace?
you could do it without anyone even being aware that you were doing it?
this skill could truly change the way you view yourself, others, and the world at large – for the better?
Enter the Medicine of Owl.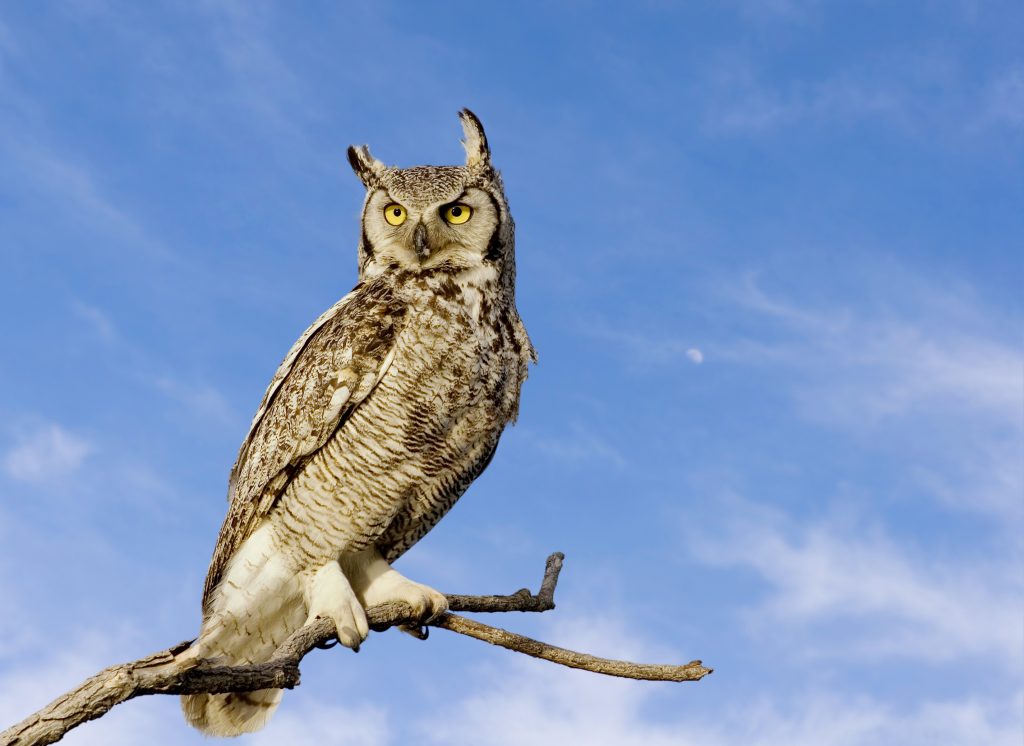 The Medicine of Owl is medicine of peace, of wide-open perspective, of connection to body and environment, of deep nourishment. Owl medicine guides us and holds us through the stressful, overwhelming aspects of our external lives and internal worlds… helping us to become wiser, kinder, stronger, and more fierce while also holding more compassion for ourselves and others.
We can access this medicine at any time, in any place, through a skill called Owl Eyes, or wide-angle vision.
When we are in Owl Eyes, we can quickly access a deep sense of calm and a broader, kinder perspective on ourselves and on whatever may be distressing us in the moment.
Owl Eyes works. But, there's the problem:
Owl Eyes works. It swiftly, gently shifts our internal experience. However, the problem is that is so very simple that everyone (yes, everyone, even myself initially) forgets to use it.
Not only that, even after having had a profound experience of Owl Medicine, I see people discount it, discard it, not use it the next time they are in a similar situation.
Why? Again, because it is so simple. You don't have to work hard to experience the benefits. Therefore, it has no 'real' value and it is tossed aside. It is forgotten. This is a problem.
I'm here to correct this problem.
I'm Larisa Noonan. Hello 🙂

I've spent the past two decades seeking out self-care techniques and mindfulness practices that work. Since being introduced to the Medicine of Owl, it is to her that I return time and time again.

Why you may want to listen to me:

I know what it means to be in extreme pain. I've had headaches/migraines for, basically, always. I can't remember ever being headache free… although, this is changing. Yay!
I'm a highly sensitive person which means I get easily overwhelmed, stressed, and disconnected from my body and myself.
I've spent the past 20 years helping clients who are overwhelmed by pain (physical and emotional) and unresolved trauma return to peace and wholeness.

Thanks to all that, I have learned and played with nearly every self-care and mindfulness-based system out there. Owl Medicine works for me every day. It's a practice that deepens my relationship with myself, with others, and with the world around me. I am more me when I am wearing my Owl Eyes.
Now, back to the Medicine of Owl…
…and why I love it so much that I created an entire course centered around Owl Eyes. It:

is simple (we've already spoken about this :));
can be done anywhere;
doesn't require anything other than you;
is stealthy. No-one will even know you are doing it. But you, you will know and you will experience the benefits!
What benefits?
deep sense of calm;
a clear, relaxed mind;
increased capacity to handle stressful situations and stressful people;
enhanced decision making abilities;
improved driving skills (yes, really!);
ability to look at trees, plants, other people, while walking, without tripping, all at the same time;
over time, an enhanced sense of belonging, of feeling at home both in yourself and in the world around you.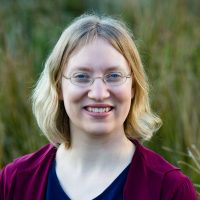 This course might just be the key to world peace.
It's not just a relaxation technique, it actually re-wires your thinking. After engaging Owl Eyes for even a few minutes, I feel differently about myself and the world. Thinking about ongoing issues in my life stops overwhelming me, and I intuitively know that all will be okay. It's having a big-picture perspective present while addressing the details of life.
From personal experience I recommend these lessons as a way to let go of trauma and literally change your perspective on life.
So, what is the Medicine of Owl e-course?
The Medicine of Owl e-course is a 30-day email-based course containing 13 Owl Eyes applications to help you relax, recenter, and gain perspective.
This course is for you if you:
lead a busy, stressful live and crave calmness, clarity, and connection
get stuck in your head–in your spinning mind–disconnected from your body
see the value of being more aware of your surroundings (when walking, driving, etc)
learn best through smaller chunks of information delivered over time.
are willing to invest 5-30 minutes a day for one month in order to learn a new way of interacting both with yourself and the world around you
check your email regularly – at least two-three times a week
It is also for you if you:
are curious about my obsession with Owl and her medicine and want to learn more
have taken the Dissolving Overwhelm with Owl free course and want to go deeper
have experienced the Medicine of Owl for yourself but forget to use Owl Eyes regularly
Finally, this course is for you if you are highly sensitive and you:
want to stop feeling so overwhelmed all the time.
tend to get drawn into other people's conflicts, stories, feelings, etc and want to stay more present in yourself.
tend to put others first and want to begin putting your own needs first in a way that is gentle, compassionate and that feels natural and kind.
This is not a learn it and leave it technique. By the end of the course, you will be intimately familiar with the technique AND you will be effortlessly incorporating it into your daily life. It will become part of who you are, not just something you do.
Frequently asked questions:
Why a course instead of just an ebook?
This course is designed specifically for busy, stressed, overwhelmed people. People who don't have a lot of extra time in their lives but who crave a simple way to bring sense of calmness, connection and clarity into their day.
Each of the 10 lessons plus three bonus lessons (taking between 2 and 5 minutes to listen to or to read) offers a new application of Owl Eyes. With lessons delivered in small, easy to digest chunks, a course makes it possible for busy people to learn this technique and immediately apply it to their lives.
It's very important to me that you truly learn not just the technique but how to apply it meaningfully to your life. By the time 30 days is over, my intent is for the Medicine of Owl to be so much a part of your life that you can't even remember who you were without it.
What kind of topics will you cover?
how to incorporate Owl Eyes into your daily life
relationships (with yourself, with others, with the natural world)
driving
walking (yep, walking)
handling arguments
how to meet difficult emotions
how to effectively handle physical pain
and more…
What if I forget to use the technique?
The first lesson includes a super secret, foolproof method that will guarantee your ability to remember to use Owl Eyes.
You will also be receiving email reminders from me every 2-4 days for a month that contain new ways to think about and apply Owl Eyes to your daily life.
Wait, here's more 🙂
What if I just don't get the technique?
Yes, I know, learning something new can be intimidating. And, it's really really important to me that you get this technique. Therefore, you will receive:
a written description of Owl Eyes;
an audio lesson where I guide you through the technique;
PLUS, if you register by August 14, 2017, you also receive:
email support throughout the entire course – ask me any question about the technique and I'll walk you through it.
the opportunity to have me troubleshoot Owl Eyes with you during one of our live calls!
Owl Eyes has made such an impact on my life. I will go to any lengths to make certain you are able to do the technique.
What if it really does (or doesn't) change my life?
Scary! Yes, I know, trying something new, especially something that has the potential to change your life in some way is scary. Exciting? Yes. Scary? Also yes.
The great thing about Owl Eyes is that it is gentle. It helps you slowly shift the way your view your life, the people in your life, and even how you view yourself. Plus, the course is designed so that there is plenty of time to practice and integrate each new application.
How will my life change as a result of taking this course?
How does an increased sense of relaxation, wellbeing, connection, and belonging sound? That's the beginning. You will also find yourself:
being more present (with yourself, with others, with everything) in general.
driving more safely and with more confidence. Oh! And, waaaay less road rage!
handling stressful, overwhelming situations (or just busy days) with greater ease.
able to be present with pain, both the physical and emotional kinds.
able to walk on uneven ground without tripping or having to watch your feet.
with a solid foundation for any other self-care or mindfulness practice.
What is included?
The course itself – an overview email followed by 10 lessons over 30 days. Each lesson contains a new application of Owl Eyes, a new way to incorporate Owl Eyes into your daily life.
The Welcome to the Course + Guided Journey to Owl audio mp3 – make a personal connection with Owl.
Keys to Success pdf – to help you get the most out of this course.
Both audio and text versions of each lesson – do you prefer to read versus listen? Or listen versus read? Through this course, you can do either. Or both!
Three Bonus Lessons – three ways to take the Medicine of Owl even deeper.
The Peace and Perspective ebook –  you will receive this ebook on the final day of the course. Peace and Perspective – the Medicine and Magic of Owl revisits each lesson, offers inspirational stories from past participants, and wraps the entire course up in a big bow of awesomeness.
The investment:
This course is available as part of the curriculum in the Witchy Healer Wisdom School.
Final note.

I want to see more peace and love in the world. I believe the Medicine of Owl is a (very potent) pathway to increasing love and peace within ourselves and in the world. Therefore, I created this course to help you remember to use Owl Eyes, to help you weave the Medicine of Owl into all aspects of your life.
I use Owl Eyes every day and I'm a happier, kinder person thanks to them. I know the same will be true for you. <3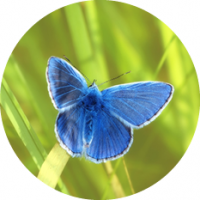 Hi Larisa! Just wanted to let you know I am enjoying these lessons! I started using wide angle vision many years ago while hiking so I could see the trail and the scenery at the same time -- no tripping, no walking for miles looking only at the dirt. Your lessons have reminded me to use that technique in more situations and to be more aware of the corresponding relaxation in my body and spirit. Thanks! 🙂