We live in uncertain times. When faced with daily, ongoing turmoil and chaos, stress and anxiety levels rise. It is easy to become disconnected from ourselves, from others, from Spirit.
In times like these it is imperative to pause, return to center, and to re-align with who we truly are and with Spirit.
Prayers for the Earth is a mini ritual that offers the opportunity to:
pause,
reconnect,
release some of the anxiety and fear so rampant in our world today, and
receive nourishment, healing, and renewal directly from the Earth.
We will gather in community to build an Earth altar and offer prayers to and for the Earth.
Our prayers take the form of offerings – song, our stories/hopes/fears, our tears perhaps, and physical offerings such as tobacco, sage, flowers, food. Through connecting with, feeding, and honoring our beautiful, sacred Earth in this way, we receive in kind – nourishment, peace, healing, strength, and clarity of purpose.
No previous ritual experience is necessary. When you register, we will send you full details with regards to what to expect, how to prepare, and what to bring including links to any songs we will be singing in community.
This event is for you if you:
feel overwhelmed, frightened, saddened, exhausted by the state of the world and especially US politics
are worried about/for yourself, your loved ones, the earth
would like a safe space to process some of these feelings
want to learn more about how to pray (or simply have the space to pray) in effective ways for who and what you love
crave connection and purposeful ceremony with like-minded women
need nourishment and support to continue on your path – whatever it may be
This ritual of connection, renewal, and nourishment is brought to you by: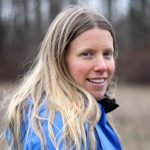 Kathryn Kloos, ND, LMT, Holistic Pelvic Care Practitioner

Larisa Noonan, Healer, Ritual Facilitator
Our intention is to provide an experience of deep connection, nourishment, and of being seen/heard/held in community and by the Earth.
Details:

Who: women called to work with Spirit in community in this way

What: a ritual for the Earth

When: Sunday, May 28, 2017 from 10-1; registration deadline: Friday, May 19, 2017

Where: Kwan Yin Healing Arts Center East
How to register:
Registration is closed.
Sign up for the Tending the Sacred newsletter to be notified of upcoming events. Thank you. 🙂
*Please note that your payment is nonrefundable. As in-person events require considerable time/preparation leading up to the event, we ask that you be steady in your Yes. If you are unable to attend, you may give you place to another person. In this case, please notify us of the change so we can make certain the new attendee has all the necessary information.