A Four Month Journey into Discovering the Gifts, Guidance, and Blessings of Your Ancestral Lineage
In this program, we take a look at the patterns running through your life and lineage in light of both the strengths (the gifts) and the wounds that are present.
We cultivate and tend a relationship with your healthy ancestors that promotes the deepening of the gifts and the healing of the wounds that have been carried from generation to generation.
Why being in relationship with your healthy ancestors is important.
We are always in relationship with our ancestors, whether we are consciously aware of it or not. To quote Daniel Foor:
"You either have a conscious or unconscious relationship with your Ancestors. Either is ok. If it is unconscious, though, you become the altar and all the ancestral patterns continue to be played out through you (through your life)."
From this perspective, we (our lives) are the receptacle for both the gifts and wisdom of those who came before us as well as all the unhealed wounds, trauma and unhealthy patterns.
Wounds, trauma and unhealthy patterns???
Yes. You've likely noticed certain patterns running through families – your own or others.
Some patterns are fairly obvious like alcoholism, addiction, abuse, dysfunctional relationships, depression or anxiety, headaches/migraines, other chronic pain, to name a few.
Other, less obvious but equally challenging and painful, patterns may include:
ongoing feelings of fogginess or oppression,
not really knowing who you are or why you are here (your purpose),
a general sense of not belonging or fitting in,
feeling disconnected from yourself and others,
a sense of something 'missing',
feelings of helplessness or powerlessness
difficulty being fully present for yourself or in your life…
Really stuck, intractable patterns of pain are often rooted in the family lineage.
Being in a conscious, reciprocal relationship with your healthy ancestors is a necessary first step in order to shift and transform these patterns of pain and limitation.
Through this program you will:
begin (or deepen into) a conscious relationship with your healthy ancestors
assess the wellness and impact of all four of your primary lineages
engage the healing of one to two of your primary lineages
learn about boundaries – what they are, how to set them, what to do if they are invaded
create an altar specifically for working with your healthy ancestors
You will learn to listen to your healthy ancestors and how to be in a relationship with them that feeds and honors them. Further, you will discover how this relationship leads to the healing of past wounds as well as great nourishment, vitality, and a deepening into your own gifts and sacred purpose.
Are you ready for this work?
You are ready for this work if you have you have noticed unhealthy patterns in your family and your life that you want to shift and heal. Maybe you
want to deepen into (or know) your gifts/purpose and to have support in living it and being of contribution
feel a sense of ongoing oppression, heaviness, fogginess that hasn't completely cleared despite other methods/approaches (therapy, other healing work, other spiritual practices, meditation…)
want to know and experience the gifts and blessings of your ancestry
are concerned about passing familial dysfunction (addiction, abuse, scarcity, trauma, other wounds) on to your children and want to discover and pass on the gifts of your lineage instead
experience stuck, intractable patterns (anxiety, chronic pain, relationship issues, feeling as if something is 'missing', fear of abandonment, insecurity…) that have not responded to other healing modalities/methods
have challenging or painful relationships with certain family members and want to feel at peace when with them
This 4-month journey includes:
One 1.5 hour initial session followed by seven 1-hour sessions over four months (eight sessions total)
Admittance to the monthly virtual ancestral healing circle following the completion of two 1:1 sessions
Specific to you homework and/or ritual prescriptions to be completed in between sessions
Weekly email support throughout our time together
The Sacred Self-Care Guidebook
Want to know more?

Just fill out and send me this brief application.
Once I have received your application, I will be in touch within 48 hours to schedule a complimentary 30-minute discovery session. During this time you can ask me any and all questions, you'll get to experience how it feels to work with me, and we will decide how to proceed together.
A Message from the (healthy) Ancestors:

We are here. We love you. You! Just as you are.

You might be hesitant, or even afraid, to connect with us. That is understandable – it is likely that members of your family have caused you much pain and suffering. And yet, that is the very reason it is imperative for you to turn your awareness and attention towards us.

Because, without your conscious awareness and interaction, we are limited in our ability to work for you and the unhealthy patterns originating from the unwell spirits of our lineage will continue to seek healing through you – causing you continued pain and suffering.

We want more for you than the life you are currently living.

We want to work with you to tend the wounds of past generations so that our love and vitality and that deep, deep knowing of why you are here (your purpose) is no longer blocked from you.

To do this, we need you.

Together, we can bring healing, peace and transformation to the suffering spirits of our lineage. Together, we can bring peace, healing and transformation into your life and through you, into the lives of future generations.
In summary:
There are truly no words to express how different life looks and feels when you have access to the blessings and love of your healthy ancestors. I'm here to help you discover this incredible source of wisdom, love and support for yourself and for those you love.
My love to you and yours.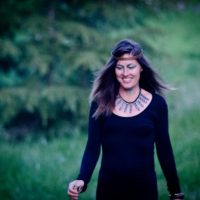 Larisa's gifts, I feel, are precisely the salve needed in this culture at this time. She holds a great deal of power with such gentleness. She is very grounded, rooted, present. She works with a great deal of compassion and empathy. A sweetness comes through her work, which is so soothing.
Larisa is very connected spiritually and also is able to translate that through in very practical ways. She is able to hold space in sessions, making way for a person's gifts to flourish. She's an extraordinary listener. I highly recommend Larisa. Working with Larisa brings about growth, healing, an increase of self love. Her medicine, I believe, is made of love.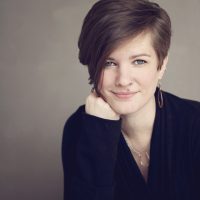 When I first worked with Larisa I was clouded with confusion. I was not sure what to expect, as I had never worked with a method like this before, and the results were incredibly useful. The process was fun, powerful, and unique.
I received important guidance and experienced immediate shifts in my life and work and highly recommend Larisa's powerful work to women looking for clarity in any area of life.
What makes her different than others is that she has a deep presence that is very comforting. I can feel that she is listening deeply. When I am around her, I don't feel the need to create small talk, I know I can simply speak my truth in that moment and it will be met. Plus, I really trust that she is tuned into nature and Spirit in a deep way and that is comforting as well.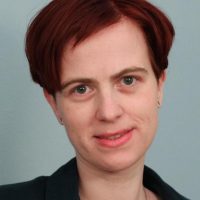 So many of the issues I have are around boundaries and feeling like I have the right to be me. That I can be all of me, that me as I am is enough, that my choices and preferences and needs are valid.
It was really helpful to put some space between myself and the ancestral energies so I can exist as a separate entity. It's the difference between having a conscious relationship with each of them on my terms vs being pulled apart by all their various dysfunctions.
Also, it relieves me of the task of trying to find the roots of these things in my own psyche, a search that was getting to be less and less fruitful. Finally, it was interesting to focus on the energetic feeling of them rather than just the stories I know of them, because the stories could only give me a kind of intellectual understanding but not the visceral feeling I had through this work.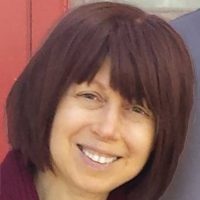 You're a very powerful healer Larisa. Thank you for creating such a strong, loving container for me to work in. It's amazing how much better I feel being able to explore these issues with you. I didn't expect to receive so many good things so quickly. I feel much safer AND I feel more courage.
Previously I saw spiritual practice as time spent away from what I wanted to do. Now I understand I get better results when I'm coming from a place that is connected to Spirit and to my Ancestors.
I move through the world with an open heart, with a lot more love. I find it really easy to talk to people now because that's the place I'm coming from. I just seem to be in a place of appreciation all the time. Even when others are doing things that aren't right for me - I can still appreciate that it is right for them and this feels really good.