Embodiment, Boundaries, & The Ancestors
Reclaim Clarity and a Deep Knowing of What is Right For You
Time and again my clients tell me they struggle with setting boundaries, perhaps with even knowing what they actually want or need in any given situation. As we work together, this changes. They begin to know what they need, what they want, what nourishes them. And, they become more and more adept at asking for what they want/need and setting appropriate boundaries (kindly, firmly) when needed.
Here's the secret: setting effective boundaries is dependent upon us being in our bodies, upon embodiment.
When we are not in our bodies, we are unable to feel how our bodies respond to different situations or options. This inability to track our internal responses leads to lack of clarity around what we truly want or need (or don't want/need) which makes it impossible to set effective boundaries.
This isn't a failing on your (or my) part. We are not broken.
Rather, this inability to set effective boundaries is a normal/natural side effect of unresolved trauma.
Whether this unresolved trauma originates in our lifetime or is flowing to us from our ancestors makes no difference. Unresolved trauma interferes with our ability to be in our bodies and with our ability to set effective boundaries.
Embodiment, Boundaries, & the Ancestors

When: April 6-29, 2020 with the live classes taking place on:

Monday, April 6th, from 10:30am-12:00pm Pacific
Wednesday, April 15th, from 10:30am-11:30am Pacific
Monday, April 20th, from 10:30am-12:00pm Pacific
Wednesday, April 29th, from 10:30am-12:00pm Pacific

What: a foundational intensive weaving together embodiment, boundaries, and the ancestors to bring increased ease, clarity, wholeness, and magic into your life.

Where: virtual via zoom – online or by phone in the comfort of your home (the classes will be recorded and you will receive the audio replay* in the event you are unable to attend live)

The Investment: $125 or two payments of $65

To register, fill out the form below. When you click 'register and pay' you will be taken to paypal to complete the payment process.

I'm in!

Once I've received your payment, you will receive a welcome email including your first embodied practice from me in your inbox – generally within a matter of moments. 🙂

*I send out audio replays (vs video) to provide an extra layer of privacy for those who choose to share live on the call. Additionally, the replays are only available for course participants and my 1:1 clients.
Here's another secret:
The root of many boundary issues is ancestral interference.
What I see time and again with my clients is that as they learn to set appropriate boundaries with the unwell dead, their ability to inhabit their bodies and to also set boundaries (kindly, firmly, fiercely when required) with the living increases exponentially – and swiftly! With ease even! It seems miraculous.
In short, it's not enough to tell someone they need to be in their bodies, have better boundaries, or that they need to learn to say 'no'. It's not that straightforward. And yet, with the correct tools and an ancestor-centered perspective, both embodiment and effective boundaries can be attained with surprising ease.
This course is for you if you:
often feel ungrounded, disconnected from your body and the earth
spend much of the day in your head thinking, analyzing, worrying, replaying conversations…
struggle with saying no or speaking up for what you want or need
feel guilty when you do speak up or feel grief/regret/frustration for NOT speaking up
find yourself easily overwhelmed and caught up in the drama/emotions of others
have difficulty staying connected to your own body and inner knowing especially when around people with strong opinions or energy
keep hearing the terms 'embodiment' and/or 'boundaries' but lack a clear sense of how to be embodied or have boundaries
feel a sense of ongoing oppression, heaviness, confusion, fogginess that hasn't completely cleared despite other approaches to embodiment, boundaries or healing in general
My vision for you is for you to:
experience in your body how it feels to have healthy, effective boundaries
gain skills and tools to begin to shift patterns of disembodiment and/or lack of healthy boundaries flowing to you from your lineage
have a new set of skills and practices that you will use for the rest of your life
know what steps to take to regain clarity when you feel fuzzy, disconnected, confused regarding what you want or need
have a solid foundation in embodiment and boundaries prior to beginning ancestral lineage healing work (or a place to gain these skills if you've already began this work and could use more support).
*This is a stand-alone course that offers foundational embodiment, boundary, and ancestral relating skills applicable to anyone wanting to strengthen these 'muscles'. Doing ancestral lineage healing work is not required to take this course.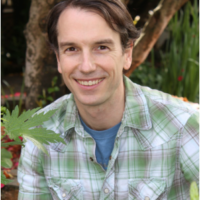 "This idea of consciously creating boundaries has been one of the most useful things I've worked on. It's been profoundly helpful in being a parent to three really crazy boys. Sometimes recognizing that trying to tease out what's what in a dynamic with multiple kids is confusing as in 'what just happened? What is the boundary here?' I'm recognizing that I have to step in as the dad and create the boundary and stick to it and draw a really firm set of boundaries. It's been honestly remarkable for me to step into that foreign skillset. It's been awesome. So I'm really grateful for that and I'm starting to see how it translates more into the ancestral work that we are doing as well."
This course likely isn't a good fit for you if…
This course is likely not a good fit for you if you are unable to attend at least 1 (preferably more) of the live classes. If you are unable to attend the live calls, you will miss the highly personalized nature of this course.
Additionally, this course is not a good fit for you if you:
are unwilling to entertain the possibility that unwell ancestors might be at the root of some of your difficulty setting healthy boundaries;
have no ability to track sensations in your body. You don't need to be an expert sensation tracker as a large part of this course will be devoted to deepening in this ability. However, you do need to be enough in your body to be able to notice, for instance, a sense of tightness or openness in your chest at a minimum. If not, working with me 1:1 work is likely a better fit.
are unwilling to engage in the practices offered. This might seem obvious. And, what I'm offering in this course does have the ability to change your experience of yourself and the world around you… IF you show up and engage the material. It's ok if you aren't ready to do that now. Reach out when you are!
expect to be an expert at embodiment and boundaries by the end of our time together. This course will steep you in the skills and practices necessary for both while also supporting you in connecting with the wellness and protection of your well ancestors. You will make huge gains in both your ability to inhabit your body and to know what you want/need. However, these are skills you deepen into over your lifetime. You will still need to put in the 'dirt-time' to fully integrate all you learn/experience into your daily life ongoing.
are already able to feel what is right for you and can set boundaries with ease… or if you are centered enough in your body/spirit that boundaries are no longer a necessary step. Yay for you!
Step 1: Embodiment
Note: while I have separated out this course into three steps (to give you a sense of what we will be covering), in reality all three steps will interweave throughout the course.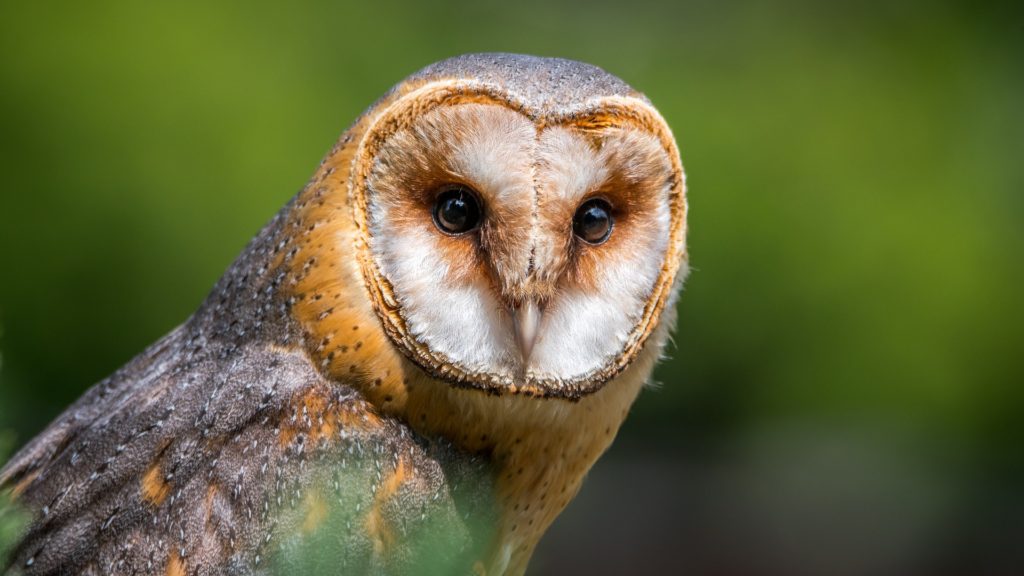 In this step, you will learn:
skills to enhance embodiment in a safe, effective, gradual way that allows old trauma to resolved;
to recognize how YOUR body and nervous system responds when unresolved trauma is activated;
what your baseline is and how to notice when it changes (and what to do if/when you become activated into fight, flight, or freeze);
over time, how to more fully inhabit your body and live from a settled baseline/relaxed body
how the magic and medicine of Owl and of the Well Ancestors titrate overwhelming experiences/sensations/emotions and support a return to wholeness.
Step 2: Boundaries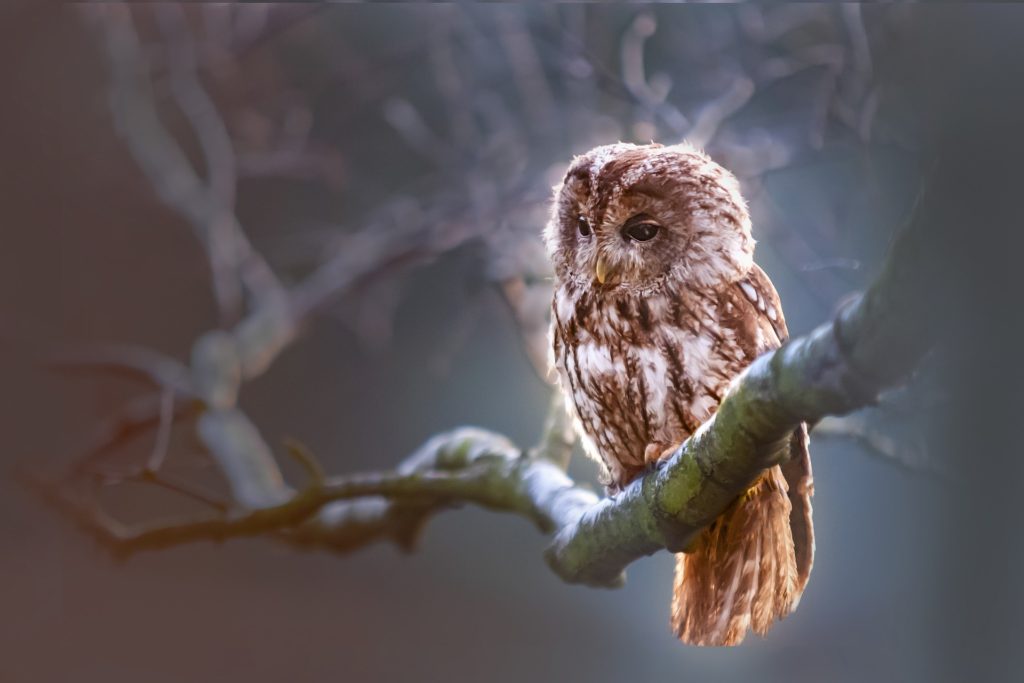 In step 2, you will experience…
…how your body feels when you are safe. Further you will experience how being surrounded by loving, supportive friends and allies (including Owl) increases safety and ease when setting and maintaining boundaries.
You will also become aware of how your body feels when anything that is too much for your nervous system (even too much goodness) approaches your physical, emotional, or energetic space. And, you will have a clear, embodied knowing of how it feels when your boundaries have been crossed including what to do about it (the steps to take to re-establish appropriate boundaries).
We will also explore:
what to do if your boundaries have been crossed (4 steps)
how to skillfully meet and lean into any guilt (or grief) that may arise
the positive feedback loop that exists between embodiment and boundaries
Step 3: The Ancestors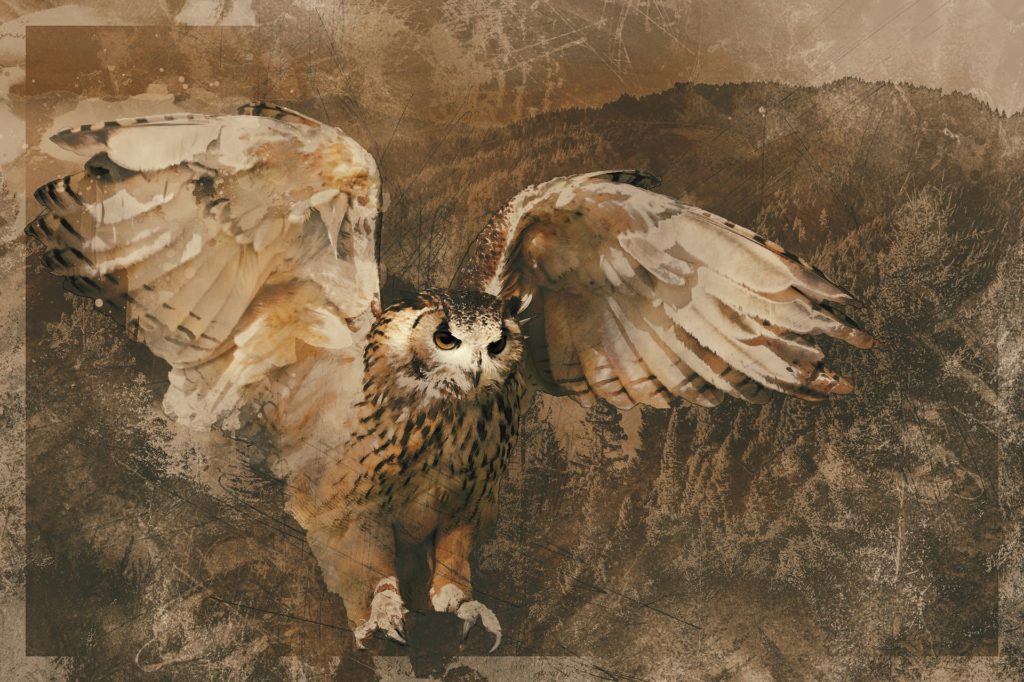 In step three you will:
become aware of whether or not you are experiencing interference from unwell ancestral spirits
call in the support of your well ancestors (they exist and are willing to help, I promise) to assist with setting boundaries with the unwell ones
meet an ancestral guide who will mentor you in fully inhabiting your body and in the specific magics and protective ways of your lineage with regards to boundaries
Further, you will learn about how making offerings to wellness can both feed your own wellness and bring increased support from your well ancestors. And, with the support of your well ones, you will begin to discern when feeling a challenging feeling will lead to healing (for you; for your lineage) vs when clearing work and boundaries are needed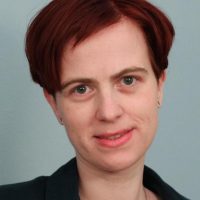 So many of the issues I have are around boundaries and feeling like I have the right to be me. That I can be all of me, that me as I am is enough, that my choices and preferences and needs are valid.
It was really helpful to put some space between myself and the ancestral energies so I can exist as a separate entity. It's the difference between having a conscious relationship with each of them on my terms vs being pulled apart by all their various dysfunctions.
Also, it relieves me of the task of trying to find the roots of these things in my own psyche, a search that was getting to be less and less fruitful. Finally, it was interesting to focus on the energetic feeling of them rather than just the stories I know of them, because the stories could only give me a kind of intellectual understanding but not the visceral feeling I had through this work.
This live-online course includes:
three live 90-min experiential classes via Zoom
one live hour-long Q&A call
seven (less than 15 minute) audio or video teachings and/or guided practices (7 total)
email summaries of the video/audio material and embodied practice reminders*
downloadable recordings of the live calls and all the supplemental videos/audios
unlimited email support for the duration of the course
online private forum (location to be determined) to share experiences, ask questions and receive support from myself and other participants
supplemental articles, podcasts, and other resources (all optional)
Here's the full course outline:
Mon, 4/6: Live Class #1 – Introduction to Embodiment and Boundaries
Wed, 4/8: What Keeps Us From Fully Inhabiting Our Bodies? (audio lesson #1)
Fri, 4/10: Animism + The Intersection of Embodiment, Boundaries, & the Ancestors (audio lesson #2)
Mon, 4/13: Meet a Powerful, Protective Ancestor-Guide (audio lesson #3)
Wed, 4/15: Live Q&A Call
Fri, 4/17: Offerings and Altar Work + Acts of Beauty (audio lesson #4)
Mon, 4/20: Live Class #2 – Gaining Awareness Of and Setting Boundaries with Unwell Ancestors
Wed, 4/22: Discerning What IS Ours vs What Isn't (audio lesson #5)
Fri, 4/24: Breathwork for Embodiment + Feeling What IS Ours (audio lesson #6)
Mon, 4/27: Calling Our Power Back (audio lesson #7)
Wed, 4/29: Live Class #3 – Expanding into Wholeness
The investment:

To register, fill out the form below. When you click 'register and pay' you will be taken to paypal to complete the payment process.

I'm in!

Once I've received your payment, you will receive a welcome email including your first embodied practice from me in your inbox – generally within a matter of moments. 🙂
ps. This course contains all the skills and perspectives I wish I'd been taught 20+ years ago. It is the accumulation of hard-earned wisdom and embodied skills that I've gathered, practiced, and refined over the past two decades. Bringing this course to you fills me with such joy because I know the profound clarity, inner knowing, ease, and relief it will bring into your life.
About me (Larisa):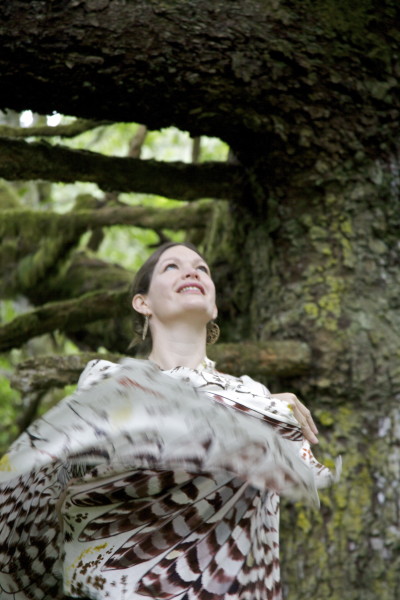 I'm an ancestral healing guide specializing in embodiment, boundaries, and trauma-resolution work.
Even though I work mostly online, my work is truly body-centered meaning I'm not just here to help those I work with have mental or emotional healing insights. I'm here to help my clients and course participants truly integrate and embody healing on a physical/nervous system level.
My nearly two decades of body-centered trauma resolution work informs this passion/obsession of mine. I commonly hear from my clients that it wasn't until working with me (often despite years of other healing-counseling-embodiment work) that they actually knew what it means and how it feels to be in their bodies.
I will be guiding this course from my home in Salem, Oregon, the ancestral lands of the Kalapuya and Santiam.
Photo credits: Embodiment Owl by Lubos Houska, Boundary Owl Lenka Novotná, Ancestor Owl by Brigitte Werner.
Praise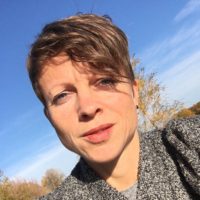 Larisa created a safe space for me to dive into the relationship with my ancestors. She laid the foundation by offering a solid understanding to engage in this relationship and she embodied the simpleness and the truth of this natural communion so wonderfully.
I'm very grateful that our paths have crossed. What for me personally was very important is that we did not just work in the spiritual realm we started and even in between the exercises we anchored in the body. That's what makes it a real human experience.
If you look for a safe, real and tangible approach to transform your past into a brighter future I absolutely recommend working with Larisa!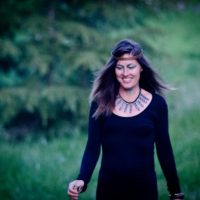 Larisa's gifts, I feel, are precisely the salve needed in this culture at this time. She holds a great deal of power with such gentleness. She is very grounded, rooted, present. She works with a great deal of compassion and empathy. A sweetness comes through her work, which is so soothing.
Larisa is very connected spiritually and also is able to translate that through in very practical ways. She is able to hold space in sessions, making way for a person's gifts to flourish. She's an extraordinary listener. I highly recommend Larisa. Working with Larisa brings about growth, healing, an increase of self love. Her medicine, I believe, is made of love.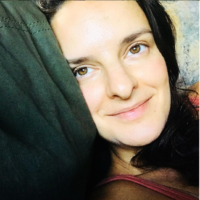 From D A R K N E S S T O L I G H T -- this past year was rough and tumble filled with terrifying and challenging situations. At the time I couldn't imagine there was anything good about this difficult time. But now I see...
The beauty in this was that it sent me running into the arms of angelic ancestral healing guide, Larisa Noonan. I had begun ancestral healing work with Daniel Foor, but I was gripped by fear of other dimensions in light of the above and needed serious help going back "in".
And so with my hand interlaced tightly in Larisa's, my journey continued. She ushered me through fear and guided me straight to my own power to establish a clear protective energetic ring. And then Larisa and I returned to finding my ancestral guides, who arrived with softness, support and reassurance of my path along with the healing of my blood lines.
I've come to intuit flower and herb medicines and light healing treatments. And I've come to know ancient guides, one of which is kindly showing me ocean and land healing modalities. I feel an expansiveness that has me full of joyful purpose amidst the sheer abundance of light bestowed me.