Reclaiming What Has Been Lost
Have you noticed stuck, unhealthy patterns in your life that you want to shift and heal?
Do you habitually feel anxious or overwhelmed?
Do you struggle with setting boundaries and tend to put others first to your own detriment?
Have you noticed a tendency to self-sabotage, to play small, or to not speak your truth?
Do you experience outsider syndrome – a deep sense of being alone and that you don't belong?
If so, it is unlikely that these patterns started with you, in your lifetime. Rather, it is likely that the pain, the stuck patterns, the confusion you experience was also experienced by those who lived before you… your ancestors.
Focusing simply on our own personal healing journey, on our own unresolved pain, is not enough.
It is crucial to take into consideration the unresolved pain and trauma experienced by our ancestors as well. As we are our ancestors, and they are us, in order for us to fully heal and be able to live the lives we desire, their pain must also be fully resolved.
Healing the wounds of their past.
Fortunately, healing the wounds of the past generations is not extraordinarily difficult. It begins with consciously engaging the support and guidance of the older, wise, deeply at peace ancestors of our lineages.
As we work to bring resolution to the pain our ancestors were unable to resolve while living, we open the doorway to unimaginable depths of love, support, and belonging for ourselves. We begin to find our place in the world, to live our gifts, and to embody our sacred purpose (our reason for being alive, here, now, in these times).
Reclaiming what has been lost.
What are we reclaiming through this healing work? We're reclaiming:
a deep connection with our ancestors including direct communication with them;
our intuitive and visioning capabilities along with our ability to trust what we sense;
the gifts and blessings of our blood lineages that have been (up until now) distorted by unresolved pain and trauma;
a deep sense of belonging (and of knowing where we come from);
an ability to know/embody our gifts and to live our purpose.
In summary, as the burdens and dysfunctions that live in our ancestral lines transform, we simultaneously discover and reclaim the full gifts and strengths of our now healthy and vibrant lineages.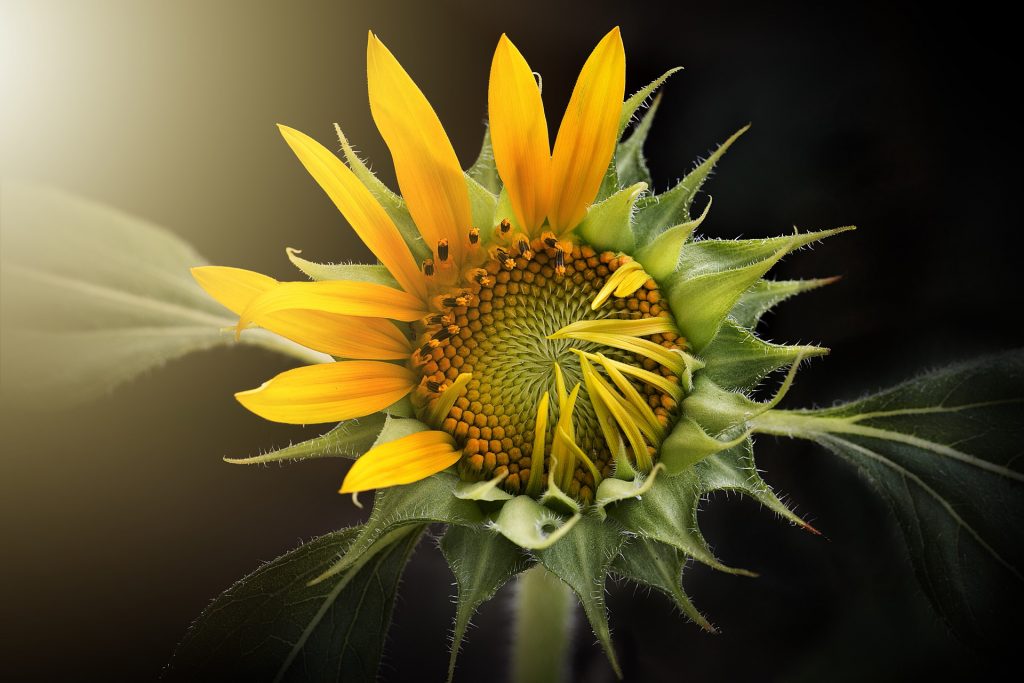 The Virtual Ancestral Healing Circle
This virtual ancestral healing circle offers the opportunity for ongoing tending of your blood lineages through monthly community ritual and 1:1 session work with me.
Over the course of six months, we meet monthly for a 2-hour ancestral healing ritual following the methodology developed by Dr. Daniel Foor (no previous experienced with this method required). Private 1:1 work occurs simultaneously at the level that best supports you.
Details:

What: six two-hour monthly rituals for directly engaging in ancestral healing work in community including 1:1 support.

Who: BOTH those new to ancestral healing work AND experienced ancestral ritualists seeking ongoing opportunities to connect with and tend their lineages.

When: monthly on the third or fourth Wednesday of the month from 9:30-11:30am Pacific.

Where: online via zoom video conferencing. The rituals are recorded (audio mp3) for later participation; however, live attendance is strongly encouraged.

The investment:

How much: sliding scale of $95-150/month.

This includes:

six healing circles (1/month);
One 60-min 1:1 session;
1-2 Ancestral Healing Conversations (1-hour Q&A/teaching calls) and/or free entry into the You and Your Ancestors online course;
personalized ritual homework;
group forum; and
ongoing email support.
Additional 1:1 sessions are available*.

Note: As I am deeply invested both in the healing of your lineages AND in your own well-being and integration of the work, this ritual-circle requires a 6-month commitment and the number of participants is limited to 9.

*monthly 1:1 sessions (6 total) offered at $300/month.
How does the ancestral healing circle work?

A couple of days prior to our gathering, I'll send you an email asking where you are in your ancestral healing work. You'll send me an update and then I'll send you the next step in the process.
Then, we will gather for our ritual. I'll offer an inclusive, non-dogmatic prayer/invocation to open the sacred container of our healing circle. Once within ritual space, we will have time for 2-3 group visioning/ancestral healing sessions. In between visioning sessions, there will be space for brief sharing in community along with guidance for where to place your attention for the next visioning session.
Following the ritual, you will receive another email from me inviting any additional sharing you'd like to have witnessed. Additionally, I'll offer guidance and homework so you can continue this healing work in between our circles.
You want to join this virtual ancestral healing circle? That's great!
What happens next depends on whether or not we have already worked together.
If we have NOT yet worked together…
…use this form below to reach out.
I'll respond via email with a link to schedule a free 15-minute consultation. During this time, we'll talk about what you are hoping to receive through being a part of this healing circle and determine if my work is, indeed, a good fit for you at this time.
Please note: this form can be used to ask any questions you may have as well!
If we HAVE already worked together…
…simply send me an email (you can use the form above) and let me know you want in. We'll schedule a 15 minute consultation to talk about the level of 1:1 support that is best for you and then I'll send you the link to the official registration and payment page.
Finally…
As our ancestors heal, we heal. As the pain and stuck spirits in our lineages transform, there is the opportunity for the pain and stuck patterns in our lives to transform as well.
This is truly a life-changing path filled with so much beauty and so many gifts. I'm beyond excited to be on this healing path with you! <3
About Larisa: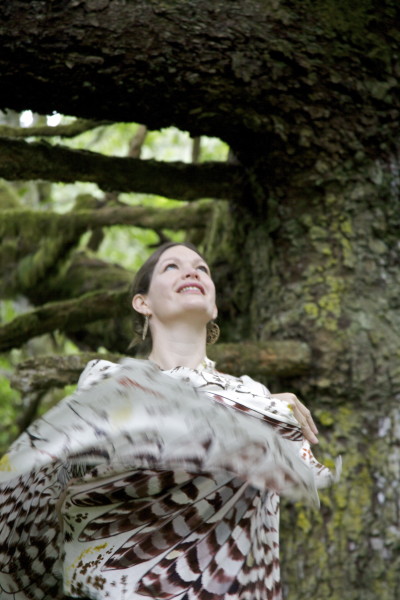 Larisa Noonan has specialized for nearly two decades in trauma healing, embodiment skills, and supporting healthy boundaries. She weaves ritual and nature reconnection into all of her offerings and is passionate about ancestral healing, supporting grief and loss, recovery from religious fundamentalism, and work with chronic pain/illness. She lives with her husband and son in Oregon's Willamette Valley on the ancestral homelands of Kalapuyan peoples. Her ancestors are from France, the Netherlands via Ukraine, Germany, and Switzerland and her work/life is rooted in earth-honoring ritual, embodying ancestral gifts, and reclaiming animist values.
Praise for my work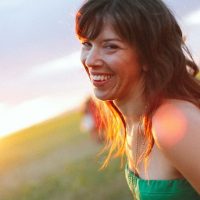 I really appreciate the space that you hold for others to explore their questions and find their own answers. I've found that in ritual space, you consistently offer a mature, grounded, and nurturing presence. I am impressed with your comfort level for whatever may come and I look to that as strength and knowing in rituals that are new to me. Which, now that I write that, sounds funny because every ritual is new, right?! 🙂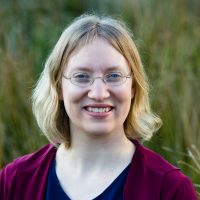 Larisa has a special skill and talent for teaching. She leads in a way that allows her students to contemplate their own process without feeling rushed or caught in someone else's agenda.
She holds space for her students to explore all that is there for them, offering permission with her presence, having the wisdom to know that nothing more is needed.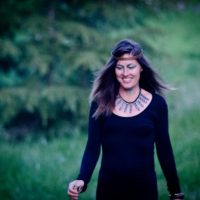 Larisa's gifts, I feel, are precisely the salve needed in this culture at this time. She holds a great deal of power with such gentleness. She is very grounded, rooted, present. She works with a great deal of compassion and empathy. A sweetness comes through her work, which is so soothing.
Larisa is very connected spiritually and also is able to translate that through in very practical ways. She is able to hold space in sessions, making way for a person's gifts to flourish. She's an extraordinary listener. I highly recommend Larisa. Working with Larisa brings about growth, healing, an increase of self love. Her medicine, I believe, is made of love.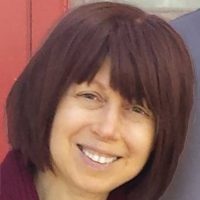 You're a very powerful healer Larisa. Thank you for creating such a strong, loving container for me to work in. It's amazing how much better I feel being able to explore these issues with you. I didn't expect to receive so many good things so quickly. I feel much safer AND I feel more courage.
Previously I saw spiritual practice as time spent away from what I wanted to do. Now I understand I get better results when I'm coming from a place that is connected to Spirit and to my Ancestors.
I move through the world with an open heart, with a lot more love. I find it really easy to talk to people now because that's the place I'm coming from. I just seem to be in a place of appreciation all the time. Even when others are doing things that aren't right for me - I can still appreciate that it is right for them and this feels really good.