A Nine Month Transformative Journey
Note: this journey is open to all who identify as female and is not she/her exclusive. Your expression of the feminine is warmly welcome.
I see you as sacred–all of you; your joy and pain, your rage and tenderness, your jealousy and generosity. I honor and hold sacred both the light and the darkness within you.
Over the course of nine months and twelve 1:1 sessions, I help you listen to, befriend, and heal the trauma and pain that keeps you small, that smothers your true nature, and that inhibits you from knowing and sharing your unique gifts with those who need them.
Together we call forth healing and transformation, we call forth the sacred within you, weaving light and darkness into the brilliant pattern of who you truly are – shining, human, authentic, vulnerable, fully engaged, fully loving and connected, fully alive.
Imagine with me…
Imagine living in a world where women fully embody their sacred natures and true power…
…a world where women deeply connect with and listen to their bodies, to nature and Spirit, and walk a path of healing for themselves, their families, and our earth…
Why aren't we (women) doing these things?
So often, the repetitive patterns of pain and stuckness that keep us small, afraid, and powerless are the result of past trauma.
Not only our personal trauma, but also the unhealed wounds that have been passed down through our lineages for generations.
What I believe:
We can create a world where women know and embody their natural power and sacredness and where patterns of both personal and multi-generational suffering and trauma are acknowledged, met with love, and healed.
It is possible to live in a world where the dysfunction of past generations are no longer passed on to future generations. Where our children and our children's children can live their lives free, unencumbered by the pain and previously unresolved trauma of their lineage.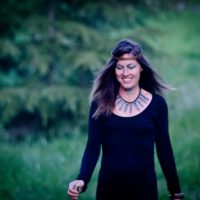 Larisa's gifts, I feel, are precisely the salve needed in this culture at this time. She holds a great deal of power with such gentleness. She is very grounded, rooted, present. She works with a great deal of compassion and empathy. A sweetness comes through her work, which is so soothing.
Larisa is very connected spiritually and also is able to translate that through in very practical ways. She is able to hold space in sessions, making way for a person's gifts to flourish. She's an extraordinary listener. I highly recommend Larisa. Working with Larisa brings about growth, healing, an increase of self love. Her medicine, I believe, is made of love.
The Natural Power and Wholeness Recovery Three-Month Journey:
Over the course of nine months you will discover and deepen into a healing relationship with your body, with your most wise, sacred self, with nature and your Spirit allies, including your healthy ancestors.
Through this transformative journey, you will gain skills and tools that will allow you to
meet and dissolve pain, anxiety, overwhelm, and previously unresolved trauma;
listen deeply to and trust the messages of your body, your sacred self and of Spirit;
discover (and/or deepen into) a mutually beneficial, respectful, loving relationship with your Spirit guides and allies – plant-beings, animal-beings, your ancestors…
Also to:
understand how the wounds and pain of past generations are impacting your life today;
begin to embody the gifts and blessing of your healthy ancestors, including your sacred purpose;
create and tend altars for healing, to strengthen relationships with your allies and guides, to honor and feed your ancestors (according to what you most need);
fully integrate and embody the healing and insights that emerge during our work together.
You will take a huge step forward in knowing yourself as powerful, deeply connected and  sacred.
Your life will change. You will change.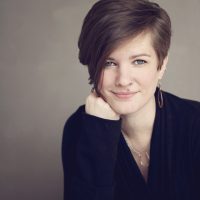 When I first worked with Larisa I was clouded with confusion. I was not sure what to expect, as I had never worked with a method like this before, and the results were incredibly useful. The process was fun, powerful, and unique.
I received important guidance and experienced immediate shifts in my life and work and highly recommend Larisa's powerful work to women looking for clarity in any area of life.
What makes her different than others is that she has a deep presence that is very comforting. I can feel that she is listening deeply. When I am around her, I don't feel the need to create small talk, I know I can simply speak my truth in that moment and it will be met. Plus, I really trust that she is tuned into nature and Spirit in a deep way and that is comforting as well.
This journey is for you if you struggle with:
anxiety, overwhelm, unhealed trauma and/or chronic pain and want to feel calm, grounded, at ease in your body and life
familial patterns of pain, scarcity, shame, abuse, neglect, addiction, etc and want to take positive steps towards healing these patterns of dysfunction and discover the gifts and grace of your lineage
intense emotions, sensitivity to strong energies, being 'too' open and want to feel stable, grounded, and to set appropriate boundaries in the midst of intensity
making decisions, knowing what is right for you/your life and want to feel confident, guided and supported
knowing your purpose, why you are here, and what your gifts are and want to fully embody your gifts and be a contribution to your family, the earth, the world.
What I want for you.
I want you to have the skills, tools and support you need to heal your pain, your wounds, the unhealthy patterns of your past and of your lineage that have such a painful impact on your present.
My desire for you is to see you standing in your full, natural strength, knowing and sharing your gifts with the world. I want you to know your worth and your purpose. Further, I want to see you embody both fully.
This 9-month journey includes:
Want to know more?
Join the Tending the Sacred newsletter (sign-up in the footer of this page) to be notified of when this program begins.
Interested in 1:1 work with me now? Just fill out and send me this brief application.
I will be in touch within 48 hours to schedule a complimentary 30-minute discovery session. During this time you can ask me any and all questions, you'll get to experience how it feels to work with me, and we will decide how to proceed together.
With all my love, Larisa
ps. I want you to know you are not alone and that you can heal and transform. No matter how much pain you have experienced, you can heal, you (your life) can change.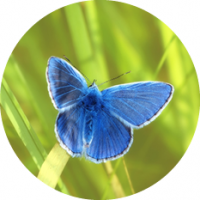 Over the past year my issues with depression and anxiety have gone from floods to an occasional sprinkle every now and then, thanks in large part to the work I've done with Larisa.
I can tell you firsthand that my commitment to my emotional well-being (despite costing time and money I thought I didn't have) has been an investment that has paid off tenfold for my business.
Plus, I now feel so much more stable and grounded (rather than like a light breeze could knock me down).